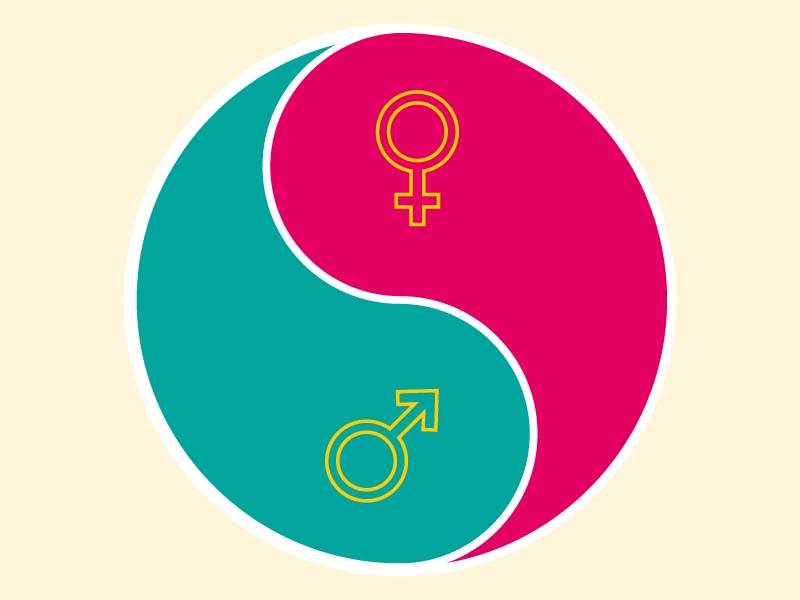 ---
Charlotte Proudman, a barrister and PhD student at the University of Cambridge, recently came under fire for exposing what she thought was a sexist comment by a senior solicitor. The remark – likely meant as a compliment – came from Alexander Carter Silk, a partner at Brown Rudnick LLP, after he accepted Charlotte's invitation on the global networking website, LinkedIn. Widely regarded as an online workplace, LinkedIn is used by professionals around the world to liaise with others in their fields, hoping to discover potential employers and employees. Perhaps that is why Charlotte felt Alexander's appreciation of her profile picture (he claimed it was 'stunning' and the best he had ever seen) was inappropriate and riddled with sexist undertones.

Regardless, there has been much conjecture over the matter for the past month or so. Charlotte has been dubbed a 'Feminazi' by those in support of her alleged offender, with people judging her private pictures on Facebook and elsewhere. There is also a screenshot of a 'vicious' email Charlotte apparently wrote to her dying grandmother. But none of the hype surrounding the incident makes much argument for the issue at hand i.e. sexism in the professional world.

The world may have moved on from overt gender discrimination in the workplace but there still exists in a less apparent, more nuanced form across several professions. This low-level sexism maybe unintentional but still damages those on the receiving end, i.e. working women. It manifests itself in subtle ways, such as a company's policy to delegate financial matters to male employees only as they are thought to be better at numbers than female ones. Certain kinds of jokes, compliments and generalised statements based on one's gender also fall under the same category.

Unfortunately, the problem is more conspicuous than one would expect. Many women subjected to it have difficulty pinpointing exactly what is wrong. They understand when something is inappropriate but fail to explain to their male coworkers why. In Pakistan, in fact, the gender bias may have ingrained itself so deeply that women have accepted it, making it even harder for them to spot sexism when it occurs. But overlooking an issue – whether intentionally or unintentionally – does not help eradicate it.




Signs to watch out for 

For those who are still perched on the fence regarding this 'soft' sexism, here are a few examples to get the point across:

1)  Women are expected to know and perform the 'office housework': Although this is somewhat extreme, there have been instances wherein much of the 'housework' types of chores were relegated to women workers only. For instance, Sadia Rehman*, an assistant professor at a local university is repeatedly blackmailed into preparing tea for her male colleagues. "They indirectly force me into it," shares Sadia. "Some of them have actually declared that such tasks are for women so I should oblige. Making tea, however, is not as much of the problem as is having to cater to every male professor, senior or junior."

2)  Women are expected to be helpful and comply with everything: In most offices, the responsibility of human resource management usually rests upon female shoulders. Reluctance to perform any supplementary roles outside of their job description usually results in a career backlash. Sheryl Sandberg and Adam Grant rightfully wrote, in their article "Madam CEO, Get Me a Coffee", that, "A man who doesn't help is busy; a woman is selfish." In fact, a psychology study led by Madeline Heilman of New York University found that men are rated 14% higher than women when they perform extra tasks. The latter, however, is rated 12% lower should they refuse to comply. Consequently, they are less likely to be considered for promotions and increments.

3)  Women are judged upon their appearance, not achievements: While dressing appropriately is indeed a pre-requisite for success in the corporate world, it should not be treated as the sole indicator of professional ability. In most places, the standards for a woman are much higher than for a man, which is distracting to say the least. In his book Marissa Mayer and the Fight To Save Yahoo!, journalist Nicholas Carlson uses the CEO of the internet giant to reject the concept altogether. "Mayer has shown up to the most important meetings of her life with wet hair and no makeup on," he writes. Had Marissa been a man, there would have been much less hullabaloo about physicality. Here in Pakistan, we take things up a notch by labeling a woman a 'forward' or 'prude' for dressing in a particular fashion.

4)  Assertive women are considered aggressive: This is arguably the greatest tragedy in the history of the corporate world. Women holding positions of leadership are routinely taken less seriously than their male counterparts. In fact, an assertive nature is considered unbecoming and irritating when displayed by a woman, even in a non-professional setting. Women are expected to be more feminine in their approach, smiling and forwarding their opinions amicably. Sidra Riaz, an officer at an international service provider, for instance, was asked to tone down critique whenever she highlighted a mistake by male colleagues. "I was the only female in the group and my criticism was taken too harshly," she says. "I was told that doing so doesn't suit women."

5)  Female contributions are often ignored:  It is surprisingly common for the contributions and achievements of female employees to be overlooked and sometimes, ridiculed. In general,  interrupting a woman is perfectly alright, even during presentations and intense discussions.




Sexism and sexual harassment

Harassment is one of the numerous forms in which sexism presents itself. Remarks pertaining to the appearance of women, discriminatory jibes and seemingly 'accidental' physical contact are part of the phenomenon common to workplaces around the world. Interestingly, sexual harassment often germinates from the most unlikely places. For instance, Nimra Gulzar's* experience began when she claimed to want to resume swimming in response to a question about personal deliverables. The very next day, she was summoned by her boss and asked to describe how she likes to dress when she went swimming. "He was afraid that the male employees would become distracted if I swam," shares Nimra. "I reminded him that it wouldn't matter what I wore considering that the office pool has special timings for women." Unsurprisingly, her deliverable was held back following the episode.

Although most firms have stringent laws to safeguard against sexual harassment, many victims fail to report it as they feel embarrassed or fear termination. Matters are made worse when the offender is an immediate boss or senior. This was the case with Ellen Pao, a junior investor at a California-based venture capitalist who lost a lawsuit against her firm recently. She had reported a colleague's biased behaviour and claimed to have been dismissed from her job for refusing to back down. Ellen may have been unable to divulge sufficient evidence but the case highlighted how common sexual harassment is, even in the burgeoning tech industry in the West.

A cause for distress

Recently, a meta-analysis of 88 independent studies – entitled Harmful Workplace Experiences and Women's Occupational Wellbeing: A Meta-Analysis – revealed that sexism and harassment are equally detrimental to the female health and psyche. In the study, published by Dr Victor E Sojo and his colleagues in The Psychology of Women, the authors argue that covert sexism should be regulated as much as overt sexism to help further the cause. Another study, Gender Differences in Burnout, claimed women are more vulnerable to emotional exhaustion, consistent with their emotional involvement in whatever they do.

However, it must be noted that the reason behind this is not just natural female sentimentality but the emotionally-heavy tasks that they are usually given to them as well. Workplaces plagued by sexism or harassment soon become too hostile for women to work within which can hamper their productivity in the long run.

What can be done?

This is not to say that all male colleagues are working against women; many actually promote female involvement in corporate affairs. Still, it is those acquiring senior positions who should take measures to put the issues to rest and create an environment women workers feel secure in. Policies should be implemented to penalise those who have a tendency to discriminate and proper complaint channels should be set up. Any organisation would benefit as a whole if they could guarantee a thriving and encouraging corporate environment.

Although women are, more often than not, the victims of sexism, one should realise that many a time, they are the perpetrators as well. To elaborate, scientist Naheed Imran* reiterates a suggestion she received from her female recruitment manager on her very first day on the job. The latter advised Naheed to refrain from hiring female employees as they usually resign upon marriage or pregnancy. A male applicant however, would never be subjected to such insinuations. Women must first learn to respect themselves and each other before admonishing others for not doing so.

*Names have been changed to protect privacy.

Kanwal Tariq is a bio-technologist, a writer and a feminist. She blogs at Whirling Cosmos (kanwalmeghjii.wordpress.com)

Published in The Express Tribune, Ms T, November 1st, 2015.
COMMENTS
Comments are moderated and generally will be posted if they are on-topic and not abusive.
For more information, please see our Comments FAQ