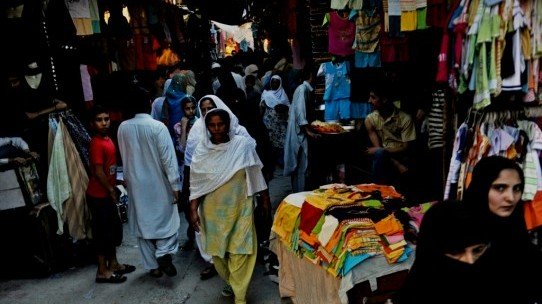 ---
HYDERABAD: Traders and businessmen have refused to close shops at 8 pm, saying that their businesses are already suffering from long, unannounced power cuts during business hours.

Meanwhile, Hyderabad Traders' Contract Committee convener Saleem Hussain Vohra said that he has been trying to contact the City District Government Hyderabad (CDGH), which has yet to respond to the traders' issues. "Businesses would suffer greater losses if the shops are closed at 8 pm, which is why we want the shops to remain open till 9 pm," said Vohra. He added, however, that the traders would be willing to close the shops at 8 pm if they are exempted from power cuts between 5 pm and 8 pm.

"The government has issued a notification to close shops at 8 pm but the CDGH has not contacted us yet," said Hyderabad Chamber of Commerce and Industry president Azizuddin Arain. Provincial minister Muraad Ali Shah had earlier said that power cuts would not take place during peak business hours, after which Hyderabad administrator Aftab Ahmed Khatri had said that he will inform all traders to voluntarily close their shops at 8 pm. "Action will be taken against traders who do not follow the new orders," said Khatri .

Religious leaders against 2-day weekend Representatives from a number of organisations opposed the implementation of a five-day working week at government offices, banks and schools, arguing that a two-day weekend will further aggravate the country's economic crisis. "The new law has already failed and it is bound to increase problems for people," said Ahle Hadith leader and senior vice president, Abdullah Farooqui, adding that the decision should be withdrawn as it has put the working class in a "mental disorder".

He agreed, however, with the government's decision to close shops by 8 pm and asked businessmen to open their businesses at 9 am. Jafria Alliance Pakistan president Syed Arshad Hussain was of the belief that there could be no benefit from a two-day holiday for students as it would amount to a loss in education not worth saving 500 megawatts of electricity. The government should purchase or generate power, said Hussain, adding that action should be taken against people involved in power theft.