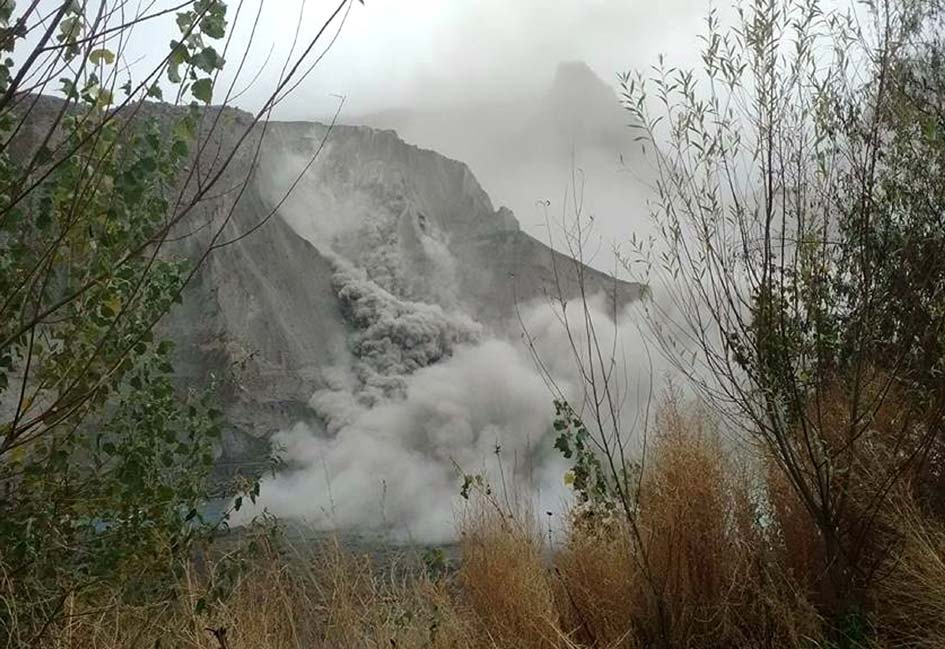 ---
ISLAMABAD: Pakistan's top religious scholars urged the nation on Monday to turn to God and collectively repent for their sins as the earthquake was a 'warning' by God.

The comments came in the aftermath of a powerful earthquake measuring 7.5 on the Richter scale which claimed over 140 lives in Pakistan alone. The earthquake struck Afghanistan and Pakistan and tremors were felt as far as New Delhi.

140 killed in Pakistan as 7.5-magnitude earthquake strikes

"We should Thank Allah Almighty as the country has been saved from any major disaster," a statement issued by Wafaq-ul-Madaris-e-Arabia said.

Wafaq-ul-Madaris-e-Arabia is the country's major organisation of religious seminaries representing the Deobandi school of thought.

"We are pleased at reports that many people are going to mosques after the earthquake. Organising gatherings for collective repentance is the need of the hour," the scholars said.

'I felt like this was the end'

The statement was issued by the secretary general of the organisation, Hanif Jalandhary, and known scholars Maulana Salimullah Khan, Maulana Dr Abdul Razaq Sikandar and Maulana Anwarul Haq.

"Allah Almighty has protected Pakistan of major harm and disaster. The people should offer special prayers giving thanks," they said in a joint statement.

A powerful earthquake struck Pakistan and Afghanistan on Monday, killing at least 140 people, officials said.

Hundreds feared dead as earthquake jolts Pakistan, Afghanistan

The death toll could climb in coming days because communications were down in much of the rugged Hindu Kush mountain range area where the quake was centred. Reports of deaths had poured in from different areas of both countries by nightfall.

The quake was 213 km deep and centred 254 km northeast of Kabul in Afghanistan's Badakhshan province.

The US Geological Survey initially measured the quake's intensity at 7.7 then revised it down to 7.5. Just over a decade ago, a 7.6 magnitude quake in another part of northern Pakistan killed about 75,000 people.

Twitter reports on #earthquake

In Afghanistan, a total of 24 were reported dead on Monday including the 12 schoolgirls, seven people in the eastern province of Nangarhar, two in Nuristan province in the northeast and three in eastern Kunar province, officials said.
COMMENTS (38)
Comments are moderated and generally will be posted if they are on-topic and not abusive.
For more information, please see our Comments FAQ