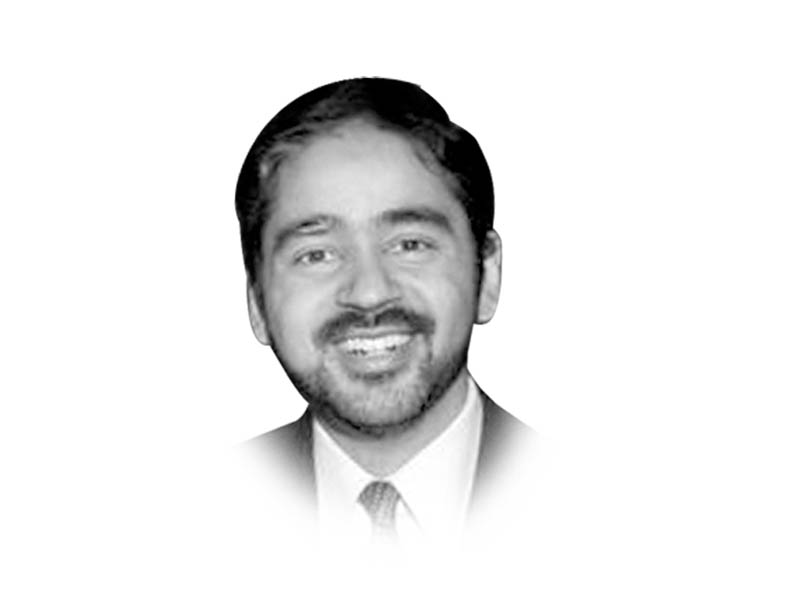 ---
When it comes to complex political challenges of our time, few can rival the Middle East problem. The saddest part of the conflict is the collective loss of humanity that demonises the other side — and converts every citizen of the enemy into a monster. With new tragedies thrust upon us every day, most become disillusioned or angry, yet a few of us, perhaps too few, focus on the shared problems that have little regard for boundaries, sects or visas. Zafra Lerman is one such champion who pushes boundaries for better understanding of people on opposing sides through knowledge and human understanding.

Zafra is a trained chemist, a celebrated educator, but above all a champion humanitarian. Back when the Iron Curtain was still solid, she, with great risk to her own life, travelled to the Soviet Union, met with persecuted scientists and pushed for the release of scientists and educators rotting in prisons. She met colleagues late at night, in attics and in dark alleys, to learn more about their work and to tell their stories to unaware audiences on the other side of the curtain.

After the fall of the Soviet Union, she turned her attention to an even bigger problem, and one closer to home. Connecting scientists from Israel and the Middle East through a rigorous, apolitical conference, where there was only one language — science. No one thought this could be done — no one, except Zafra and a few of her friends. This bold experiment started in 2003 on the island of Malta, where scientists from Israel and neighbouring Middle Eastern nations came together, for the first time, to discuss science and common problems of water, environment and energy. She worked directly with individual governments in Israel, Palestine, Iran, Iraq, Saudi Arabia and other nations to identify young scientists who would attend the meeting. She raised funds for their travel and accommodations, single-handedly arranged for their visas and took care of the necessary security arrangements. She made sure that no photographs of scientists working with one another would be leaked to the press, lest the scientists got into trouble. To raise the profile of the meeting, she got six Nobel laureates in Chemistry, from across the world, to come as plenary speakers and to stay for the course of the entire five-day meeting. The opportunity for young scientists from the Middle East to meet the visionary scholars in an intimate setting was unprecedented. Needless to say, the first meeting was a big success. The stories of personal and professional relationships are too many to tell, but by the end of the five-day meeting, Zafra had achieved her mission. She did what people thought was impossible. Everyone, including governments, wanted another Malta conference.

And so the story goes, the conferences did happen — again and again, every two years. Next month, Malta VII would attract 104 scientists and graduate students from countries that are academic powerhouses in the region, like Israel, Turkey and Iran, but also countries that are struggling, like Palestine, Libya and Yemen. Once again, six Nobel laureates will engage these scientists in rich intellectual discourse over a period of five days. There is something for everyone — those who have strong institutions, and those who don't. Academic hierarchy means little at Malta Conferences.

Zafra still travels the globe on her own money. She does not take a penny from the funds that are raised. Her admirers and well-wishers range from the royal family of Jordan to the head of Unesco to political leaders in the US and Europe.

I met Zafra on Sunday — along with her colleague Morton Hoffman, who serves as the treasurer of the organisation. They both exude grace, dignity and a firm commitment for peace through knowledge and humanity. They are bothered, like all of us, by what is going on, but not dismayed. They believe in a better future. So should we. As the temperatures rise again between Pakistan and India — and complex problems surface again — there is no reason that the common bonds of humanity and knowledge do not trump the rhetoric, posturing and vile anger. We may not agree on everything, but there is reason, need and precedence to do better.

Published in The Express Tribune, October 27th, 2015.

Like Opinion & Editorial on Facebook, follow @ETOpEd on Twitter to receive all updates on all our daily pieces.
COMMENTS (1)
Comments are moderated and generally will be posted if they are on-topic and not abusive.
For more information, please see our Comments FAQ