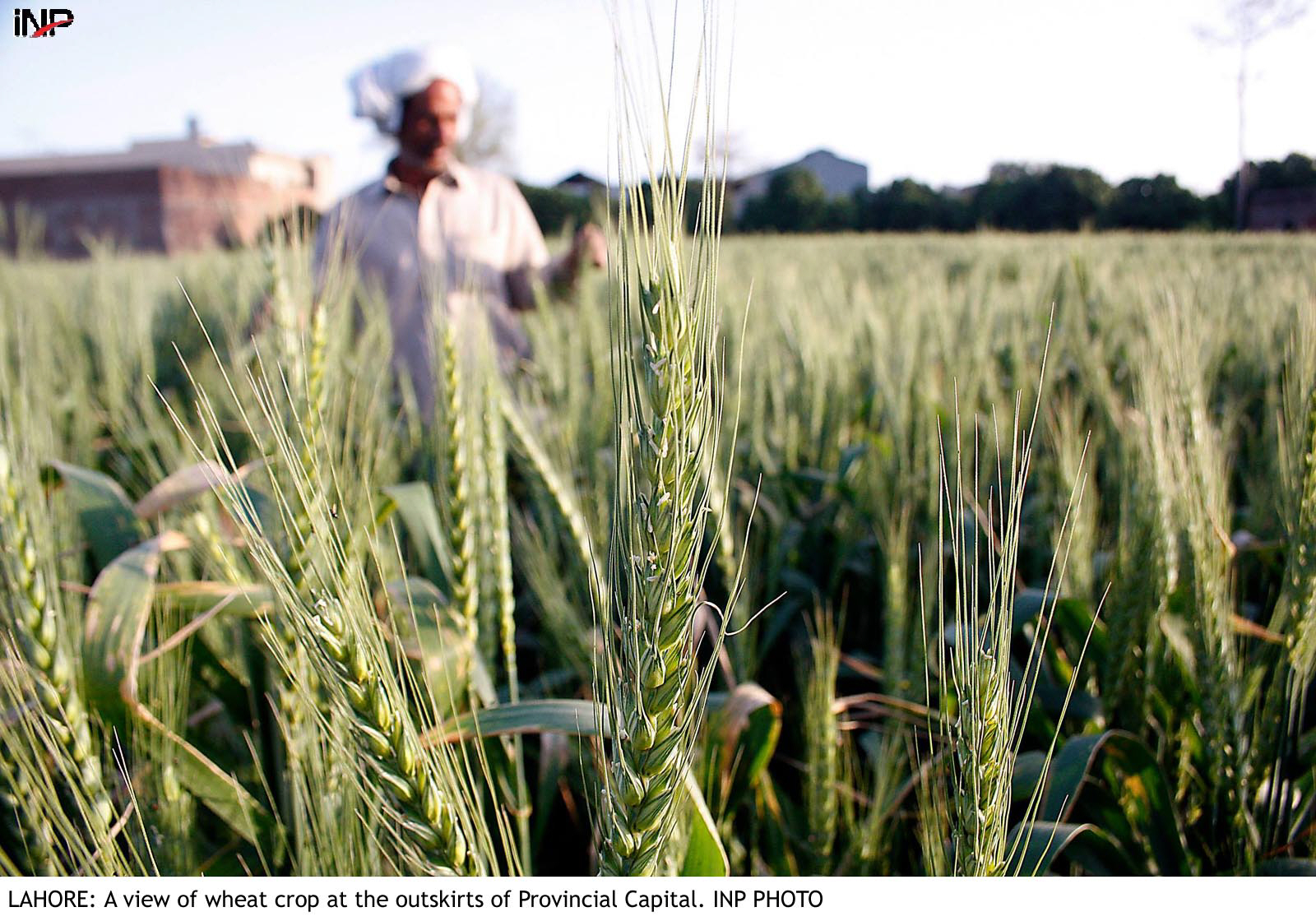 ---
KATHMANDU: As climate change becomes an increasing threat, food security concerns have become a priority for policymakers.

With unpredictable weather conditions, ranging from floods to heatwaves, governments realise the need to introduce modern techniques of farming, including drought-resistant practices.

For this, Pakistan can turn to its Himalayan neighbour Nepal and take cue from the methods adopted by its farmers to cope with changing climatic conditions.

Nepal's example

Erratic rainfall and shifting monsoon conditions have forced many farmers in the upland areas of Nepal to consider moving from rice to other drought resisted crops like maize, wheat, millet and potatoes.

A closer look at Nepalese farms reveals the situation of the country's agriculture community.

Farmers in Nepal are facing serious challenges while growing their crops, particularly paddy growers, due to significantly-delayed monsoon rainfall over the years. This has resulted in up to a 20% drop of paddy production during the current year, the major cash crop of Nepal.

The situation bares striking resemblance to the challenges experienced by farmers in the northern parts of Pakistan and the Potohar belt of Punjab.

In Nepal the government departments and some international development agencies have realised the importance of combating climate change and have taken several steps to counter its harmful effects.

"Over the past 10-15 years, we have been experiencing late monsoon rainfalls that are mostly delayed by one and a half month," said farmer Badri Prisad Timilsina, in the Patelekhet village in the Kavrepalanchok district of Nepal, while talking to The Express Tribune.

Timilsina said traditionally, farmers would plant paddy crops in April, however, due to the absence of rain they have to wait till June that disrupts the entire crop cycle. "I lost almost 25 to 30% of my paddy production over the years due to the change in the rain pattern," said Timilsina. "Previously, they used to grow three crops in a year and now we have reduced it to two."

Steps to erase threat

However, Nepalese government and other international organisations including the International Centre for Integrated Mountain Development (ICIMOD) and a local development organisation Centre for Environmental and Agricultural Policy Research, Extension and Development (CEAPRED) have launched several adaptation interventions.

These agencies have launched pilot projects by establishing Climate Smart Villages (CSV) in various areas under the programme, Himalayan Climate Change Adaptation Program (HICAP).

Before introducing climate smart interventions, a small field survey is conducted to study existing water management practices, cropping patterns, energy sources, nutrient and soil management. Farmers are trained on how to use climate-resistant seed varieties. Additionally, they are trained by local growers to prepare and use organic pesticides and bio-gas fertilisers, mixing them with leaves of trees, cow dung and animal urine to make them more productive and organic.

Rice crop

Local scientists in collaboration with these organisations have also developed rice farming techniques that require less water called the System Rice Intensification (SRI). Under the system, new variety of rice has to first in the nursery first for 13 days instead of 30 days. "This method takes less time to initially plant the paddy plant in nurseries then plant in the fields in time for monsoon rains," said Roshan, a researcher of ICIMOD.

Agriculture Extension Officer of the district government Krishna Dhital said the country is trying to cope with the challenge of climate change and is taking steps to introduce modern technology. He added that farmers are being trainer in new variety of seeds and bio-pesticide.

Pakistani expert Dr Abid Hussain, who works for ICIMOD in Kathmandu, said that like Nepal, Pakistan also has a similar challenge.

He recommended building water reservoirs to harvest the rain water and introduce drought-resistant seeds. Besides, he also urged to formulate the much-awaited national food security policy at the earliest.

The government might state that food security is its priority, but tangible steps in this direction are yet to be taken.

The writer is a staff correspondent

Published in The Express Tribune, October 26th, 2015.

Like Business on Facebook, follow @TribuneBiz on Twitter to stay informed and join in the conversation.

 
COMMENTS (1)
Comments are moderated and generally will be posted if they are on-topic and not abusive.
For more information, please see our Comments FAQ