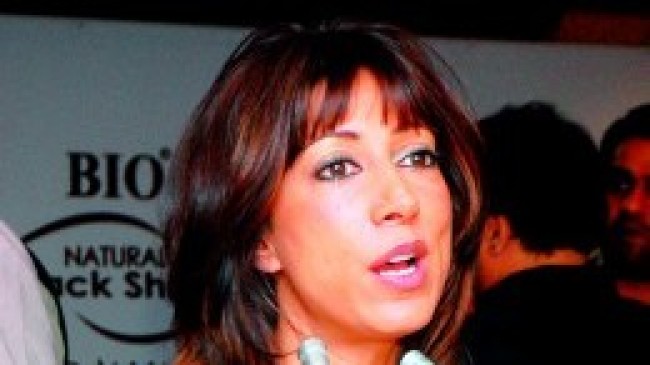 ---
LAHORE: Socialites' favourite event of the year - the Carnival de Couture - takes place in Lahore tonight.

On Thursday night, the organisers of the event held a press conference to showcase the event. Omar Satti (of J&S, the event management company handling the event) joined Omar Qamar (the head of fashion channel Style 360), Lubna Adam (a fashion choreographer from Mumbai) and four Pakistani and Indian designers (Hassan Sheheryar Yasin, Umar Sayeed, Malini Ramani and Tarun Tahiliani) to talk about the cross-border fashion event. The Carnival de Couture has showcased prominent designers on both sides of the border, and India always imports its Bollywood charm for the event.

Actors Arjun Rampal, Shilpa Shetty and Urmila Matondkar have been part of the event in recent years. While the Carnival is primarily a fundraiser for the Teachers Resource Centre (chaired by Zeba Husain of Ensemble), it is also a key part of the fashion calendar in Pakistan. The event has been delayed and scaled down over the past two years due to the security situation in Pakistan. Indian designer Tarun Tahiliani, who has participated at the Carnival before, lamented that the event could not take place the past two years.

At the press conference, he said he was excited to be back in Pakistan and loved the city of Lahore. J&S' Omar Satti added that such events were important in order to create a more positive image of Pakistan in India; while Tahiliani and Yasin agreed that this event is vital to cross-border friendship and for a more regional representation of fashion. This representation is not only limited to designers, as Indian models will be sashaying down the runway with Pakistani models.

The three participating designers will showcase what they believe their label's strength is. Malini Ramani will show her resort line, one she said is "colourful, sexy and a lot of fun". Tarun Tahiliani will show his latest collection, an amalgamation of western silhouettes and eastern draping. Interestingly, Umar Sayeed will showcase a collection influenced by sub-continental novelist Qurut-ul-Ain Haider.

HSY is not participating in the fashion show but will be choreographing it in collaboration with Lubna Adam. Yasin, who has not choreographed a show in 10 years, decided to take on the role because this event is so important - not only for its fashion but also because of the philanthropic aspect.
COMMENTS (1)
Comments are moderated and generally will be posted if they are on-topic and not abusive.
For more information, please see our Comments FAQ