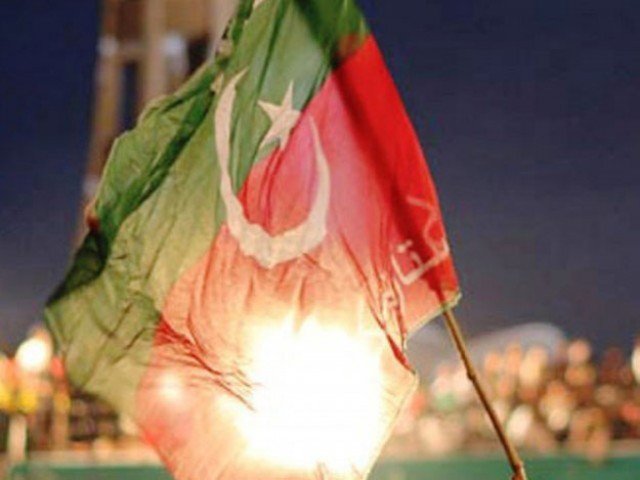 ---
The Pakistan Tehreek-e-Insaaf (PTI) is edging towards being the best lost chance that the country has seen in a generation, possibly more. Whatever hopes there were of real change in the way politics was conducted nationally are gradually fading into a grey but noisy and highly mobile street corner meeting. With the leader of the party seemingly still convinced that he was deprived of the chance to take the nation forward into a golden sunrise; and that were there any justice to be had, the results of the 2013 elections would be overturned — sunrise has become a crepuscular evening.

The PTI is in a rut of its own contrivance and it needs to get out of it. Whatever point was made by the dharna that paralysed political life last year — and there were points that were made let us be in no doubt, as the judicial commission report made very clear — it is long past time for the PTI to move on and re-engage with parliament rather than fattening the wallets of lawyers everywhere. Instead of celebrating what was close to a famous victory in the NA-122 by-election, giving a severe fright to the PML-N in the process, at the same time bagging a provincial assembly seat — it is back to dharna-time, more rigging and robbery and cheating allegations, and zero PTI input into the workings of parliament.

The judiciary is getting exasperated at the actions of the PTI and its supporters, with the Supreme Court expressing "disappointment" over their response to a stay order on a verdict delivered by an election tribunal. Indeed, the head of the Supreme Court three-judge bench went so far as to say that he had been "hurt" by the PTI response to the orders of the Court.

The PTI and Imran Khan need to understand this — you win some, you lose some. The PTI may have lost NA-122 by a whisker, but lost it was. Celebrate how close it was, start playing your role in the assemblies and get on with the business of governance, because that is how future elections may be won. The PTI still has a chance of toppling the PML-N in 2018. It needs to take it.

Published in The Express Tribune, October 23rd, 2015.

Like Opinion & Editorial on Facebook, follow @ETOpEd on Twitter to receive all updates on all our daily pieces.
COMMENTS (3)
Comments are moderated and generally will be posted if they are on-topic and not abusive.
For more information, please see our Comments FAQ