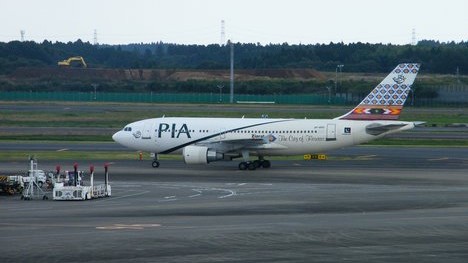 ---
Pakistan International Airlines said its first-quarter loss widened after it spent more to buy jet fuel.

The net loss was 2.6 billion rupees in the three-month quarter ending March 31st, compared to a loss of 2 billion rupees for the same period last year.

Though PIA's revenue increased to 24.7 billion rupees from 22.9 billion last year, the high expense caused by rising jet fuel costs curtailed an improvement in earnings.

Price of jet fuel rose 50 per cent to about 210 dollars from 140 dollars a year ago. PIA spent 8.5 billion rupees on fuel in the first quarter compared to 6 billion rupees a year ago.