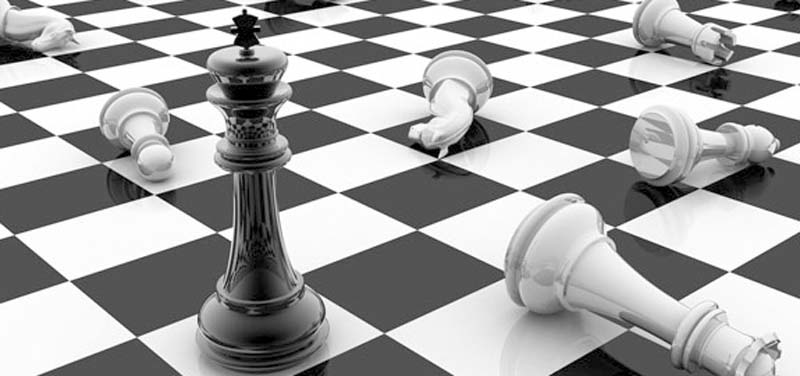 ---
Competition helps us to do our best and as long as it's healthy, it can yield great benefits. According to Ashley Merryman, co-author of Top Dog: the Science of Winning and Losing, competition drives creativity. "Whether it's professional musicians or school children, studies have shown competition fuels creativity and even improves the quality of the work produced." As compiled from allwomenstalk.com and Forbes magazine, here are a few ways to be ahead of your colleagues.

Be mindful

Knowing your competition is the first step towards dealing with it. It's important to be aware of which colleagues are in a position to pose as a challenge for you. While some may play games to be one step ahead of the game, the trick is to remain focused without getting influenced by others. 

Embrace it

Instead of complaining about the competition at work, learn to accept it. If you treat it as fun and something to be enjoyed, then chances are you'll work with a positive mind. Try to treat it as part of the job and build yourself intellectually to prove that you're better than others. 

Read: 5 tips to choose your signature scent

Get inspired

Instead of comparing yourself with other people that may divert you towards a negative direction, get inspiration from positive things around you. It's okay to feel that someone else is better than you but there's a reason for it, so learn to acquire the skills missing in you. By learning from your colleagues, you'll be able to develop yourself with a positive mind-set. 

Reach out for help

Don't let your ego come in way of seeking support. It's impossible to know everything, especially if it's your first job, so don't hesitate to ask for help. Depending on the issue at hand, you might need to decide who the best person is to ask and for what. The key is to not make it obvious in front of everyone and ask discreetly. You don't want to give the impression to your boss that you're not able to work independently. "Working together and helping each other releases brain chemicals that enhance motivation, pleasure, and bonding," says Marilee B Sprenger, author of The Leadership Brain for Dummies. 

Always maintain a friendly relationship

No matter how fierce the competition gets, try to remain friendly and generous with your colleagues. Talking about others behind their back should be avoided as chances are others listening to you will take a bad impression of you instead of the person being talked about.  Also, try to hone your interpersonal skills in order to deal with competition smartly.

Network with others

For those of you who want to stand out among your colleagues, it's as important to hang out with those who you directly work with as those who don't. Connecting with a diverse group of people will help you build exposure and you never know when they may be of help to you.

Present the best version of yourself

Don't ever let anyone affect your performance no matter how senior they are. The best thing to do is to talk things out rather than keeping grudges and dealing with unnecessary stress. In the process, it's important that you be the best you can at work. Always keep in mind that words once out of your mouth or written on paper can't be taken back. So, try to be polite and courteous under all circumstances.

Published in The Express Tribune, October 19th, 2015.

Like Life & Style on Facebook, follow @ETLifeandStyle on Twitter for the latest in fashion, gossip and entertainment.
COMMENTS (1)
Comments are moderated and generally will be posted if they are on-topic and not abusive.
For more information, please see our Comments FAQ