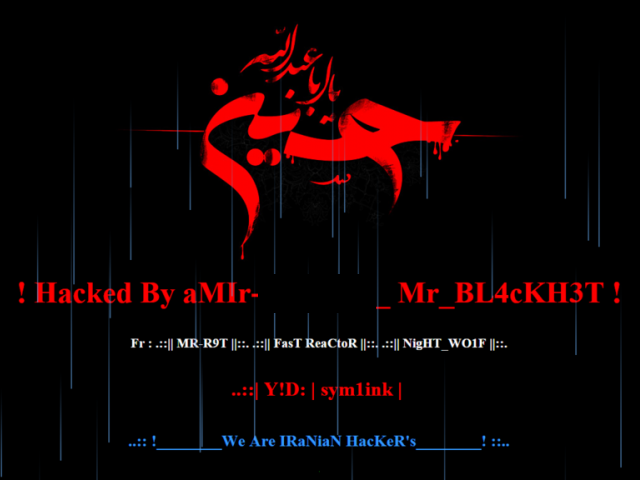 ---
Khyber Pakhtunkhwa (K-P) Assembly's website was hacked and defaced on Friday.

After remaining inaccessible for around half an hour, the website was successfully restored.

The hackers claiming to be hailing from Iran defaced the page and scribbled words in Arabic, apparently linking these with the advent of the Islamic month of Muharram.

Read: UK crime agency website downed by hackers as revenge

This was not the first time that Iranian hackers attempted to infiltrate into government websites.

Earlier, hackers claiming to be from Iran managed to steal information from governments websites and those of companies around the world including Pakistan in 2012, posing a grave cyber security threat, according to a report.

Read: Newsweek magazine says hacking disrupts its Pakistan website

The report by the security firm Cylance released in December 2014 said the hackers had "extracted highly sensitive materials" from government agencies and major critical infrastructure companies in the United States, Britain, Canada, China, France, Germany, India, Israel, Kuwait, Mexico, Pakistan, Qatar, Saudi Arabia, South Korea, Turkey and the United Arab Emirates.