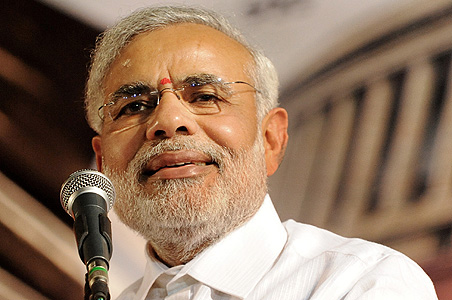 ---
NEW DEHLI: Indian Prime Minister Narendra Modi on Wednesday broke his silence on recent acts of religious violence in India, terming the lynching of a Muslim man for consuming beef and the forced cancellation of a concert by Pakistani singer Ghulam Ali as "unfortunate" and "unwanted" incidents.

"The Dadri incident and refusal to allow the Pakistani singer to hold a concert are unfortunate and unwanted incidents," Modi told the Bengali-language daily Ananda Bazar Patrika in an interview published Wednesday.

On September 28, residents of the Bisara village in Dadri had attacked Muhammad Akhlaq, 50, beating him to death and severely injuring his 22-year old son Danish after rumours had spread that they had slaughtered cows and were consuming beef.

Modi's silence on the subject had drawn sharp criticism from his opponents, the Congress. "The BJP has never supported such acts," Modi said as he sought to defend his party. "The opposition is trying to level charges of communalism against the BJP, but in doing so, they are themselves indulging in the politics of polarisation."

"BJP has always opposed pseudo-secularism. Now again this debate is taking place in the face of unfortunate social malaise," he said, adding that "this debate can be resolved through dialogue and discussion."

Published in The Express Tribune, October 15th, 2015.
COMMENTS (3)
Comments are moderated and generally will be posted if they are on-topic and not abusive.
For more information, please see our Comments FAQ