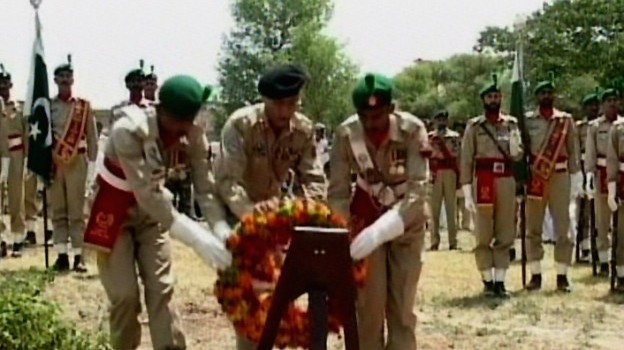 ---
ISLAMABAD: Pakistan Army will observe April 30 (Friday) as Youm-e-Shuhada (Day of Martyrs) in recognition to those soldiers who laid their lives for the cause of the motherland.

A number of functions to observe the day are being organized at General Headquarters and Corps Headquarters levels at the respective station on Friday, being the first Youm-e-Shuhada.

Over 2,000 kin and relatives of the martyrs have been invited to attend a function being held at the GHQ, where different speakers would pay tributes to the national heros.

Similarly, a sizeable number of near and dear ones of the martyrs have been invited toattend the functions to be held at the Corps Headquarters.

Meanwhile, due to Youm-e-Shuhada ceremony a special traffic plan on various roads and routes in Rawalpindi Cantonment has been chalked out according to which the following roads will remain closed from 7:30 pm to 10:30 pm on Friday.