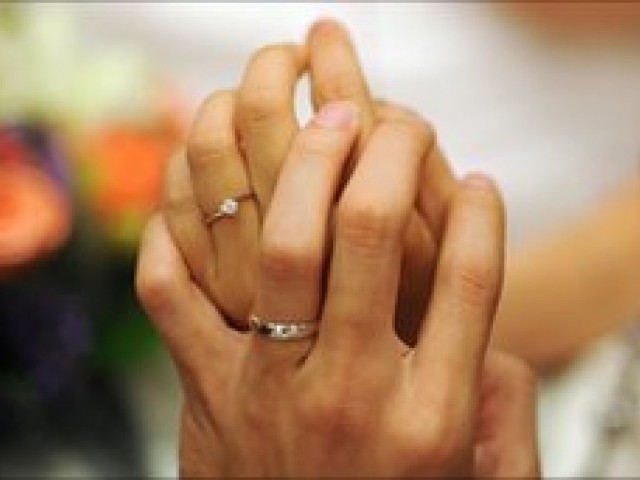 ---
PESHAWAR: As the world celebrates International Day of the Girl Child, Khyber-Pakhtunkhwa is still dealing with the menace of forced and early marriages.

To highlight the unique challenges faced by adolescent girls, Blue Veins held a provincial youth assembly in collaboration with the Human Rights Directorate, K-P and Fata Alliance to End Early, Child and Forced Marriages, and other NGOs. The global theme for this year is The Power of the Adolescent Girl: Vision for 2030.

The event was well attended by NGO representatives, lawyers, students and political activists. Also present were K-P Minister for Law and Human Rights Imtiaz Shahid Qureshi, Provincial Commission on Status of Women Chairperson Neelam Toru, Human Rights Director Noor Zaman Khattak as well as Provincial Commission on the Status of Women member and President Insaf Lawyers Forum Rubina Naz.

Read: Rally out: Non-prof its demand legislation on child marriages in K-P

The event discussed on child marriages in Pakistan and called on the provincial government to take practical steps to eliminate the phenomenon in K-P. The participants emphasised on the need to work directly with girls and provide them with an opportunity to build their skills and knowledge. They said girls must exercise their rights and develop support networks; both crucial to end child marriages.

Agents of change

Alliance to End Early, Forced and Child Marriages Coordinator Qamar Naseem said an empowering approach can make girls and their families become agents of change. They said the government must develop cross-sector policies and programmes to end child marriage by engaging all stakeholders.




The law minister said, "Child marriage is a significant problem. Supporting young people to be agents of change can be an effective and empowering process in itself. We must work with youngsters so they can design programmes directly benefitting their peers." Also addressing the audience, Toru said fighting child marriage is the collective responsibility of government and civil society. "We must work together to create, join and lead community dialogue and support effective programmes which ensure all girls have access to education and other opportunities".

Noor Zaman Khattak, meanwhile, stressed the province needed a multifaceted strategy to prevent and eliminate child marriage. The strategy should impact legal reforms, change cultural norms at the community level and take measures to strengthen girls' education.

Read: Police stop marriage of 9-year-old to elderly man

Taimur Kamal of Pakhtunkhwa Civil Society believed efforts to end child marriage must ensure women and girls are agents of change because they are closest to the problem. "They will have particular insights helpful to finding solutions. They must have a voice in the decision-making and be allowed to become leaders fighting for their own rights." Fata representative Toor Gul Chamkani said early and forced marriage was a brutal transition from childhood to adulthood which harmed health, economic and social potential of millions of girls across K-P and Fata.

There are nearly 600 million girls aged 10 to 19 in the world today. Between inequities in secondary education to protection issues, adolescent girls are uniquely impacted and should benefit from targeted investments and programmes addressing their distinct needs. Investing in adolescent girls could have a formidable ripple effect to create a better world by 2030, the event's organisers highlighted.

Published in The Express Tribune, October 13th, 2015.
COMMENTS
Comments are moderated and generally will be posted if they are on-topic and not abusive.
For more information, please see our Comments FAQ