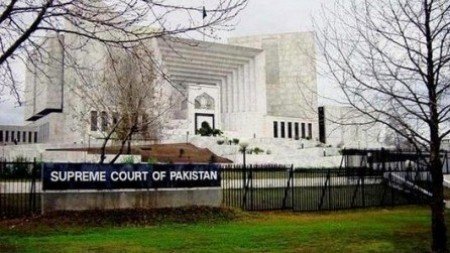 ---
ISLAMABAD: The Supreme Court has reserved its verdict on the maintainability of the PCO judges' appeals.

The PCO judges' lawyer Dr. Abdul Basit told the court that unless a decision on the intra court appeals of the PCO judges is announced, action will remain suspended. Basit said if action is being taken against PCO judges under the 2003 law, then this law has been repealed in the 18th amendment.

A five member bench headed by justice Nasir ul Mulk is hearing the appeals of PCO judges.

A verdict will be announced on Friday.
COMMENTS (6)
Comments are moderated and generally will be posted if they are on-topic and not abusive.
For more information, please see our Comments FAQ