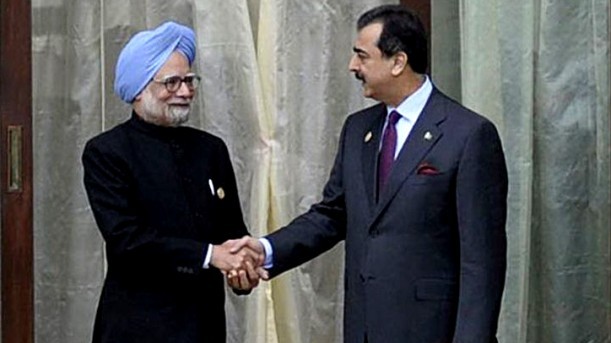 ---
THIMPHU: Prime Minister Yousuf Raza Gilani held an official one on one meeting with his Indian counterpart Mahmohan Singh in Bhutan on Thursday.

The meeting lasted for 50 minutes, during which various issues were discussed.

The foreign ministers and foreign secretaries from both sides later joined the two leaders.

On Wednesday, the two leaders had an informal meeting after the lunch hosted by the Prime Minister of Bhutan for all heads of SAARC delegations.

Indian Prime Minister Manmohan Singh mentioned that Gilani is looked upon with respect in India.

The leaders of delegations, particularly the President of Maldives, expressed desire for an early meeting with the Prime Ministers of Pakistan and India.

The foreign secretaries of the two countries met in New Delhi on February 24 but the talks did not lead to any break through.
COMMENTS (6)
Comments are moderated and generally will be posted if they are on-topic and not abusive.
For more information, please see our Comments FAQ