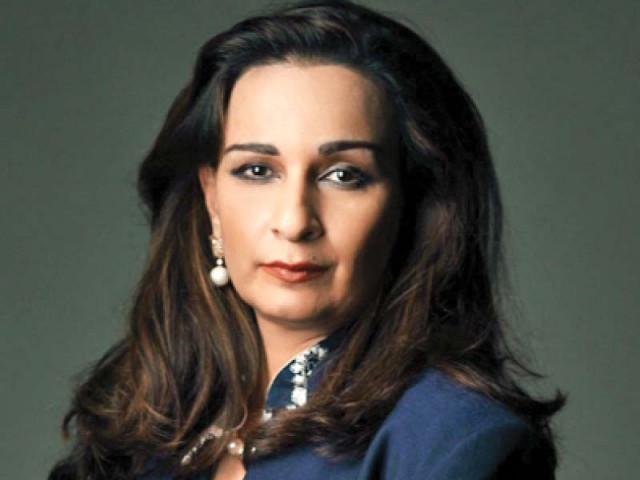 ---
ISLAMABAD:



A major opposition group has vowed to block the proposed controversial laws on cybercrimes in the Senate, where the combined strength of opposition parties exceeds the number of treasury members.




Senator Sherry Rehman, who is also vice president of the Pakistan Peoples Party (PPP) wing represented in parliament, said the proposed set of laws – tagged as Pakistan Electronic Crimes Bill (PECB) – were rushed through the National Assembly's standing committee. "The PPP will not allow such a bill to go through the Senate," she said in a press statement issued on Tuesday.

Calling for a thorough review of the bill, Rehman said, "The current version of the cybercrime bill, being bulldozed through parliament by the ruling party, will become more of a tool for silencing dissent more rather than combating cyber-terrorism."

Read: Parliamentary panel passes cybercrime bill

Violation of freedoms

The senator noted that some sections of the bill provided blanket powers to regulatory authorities and law enforcement agencies (LEAs) not just to curtail freedom of speech, but also to access private data of individuals and to confiscate private properties.

"A toothcomb review of the bill is imperative to eliminate and amend provisions which are in grave violations of Article 19 of the UN Charter, of which Pakistan is a signatory," she said.

Transparency & accountability

The senator said in its present form, the bill would allow LEAs to have sweeping powers to arrest anyone by easily bypassing court permission or warrant.

"The bill also allows the PTA [Pakistan Telecommunication Authority] to monitor/exercise control over information transmitted through any device, threatening privacy of citizens," she added.

Human rights violations

Rehman said the bill also allows authorities to search and seize information without any provision for warrants obtained through courts, while 'authorised personnel' will have overriding powers that are not even subject to judicial oversight.

Read: Cybercrime draft: Prickly issues remain largely unaddressed

Juvenile justice

Rehman expressed strong reservations over certain definitions in the bill, including one under which even 10- or 13-year-olds can be declared offenders, punishable under the law.

Overlapping and contradictory laws

Rehman noted that certain clauses in the bill overlap with other acts like the Pakistan Telecommunication Act or the Defamation Act, which can lead to legal complexities and leave cases in a judicial overhang.

Published in The Express Tribune, October 7th, 2015.