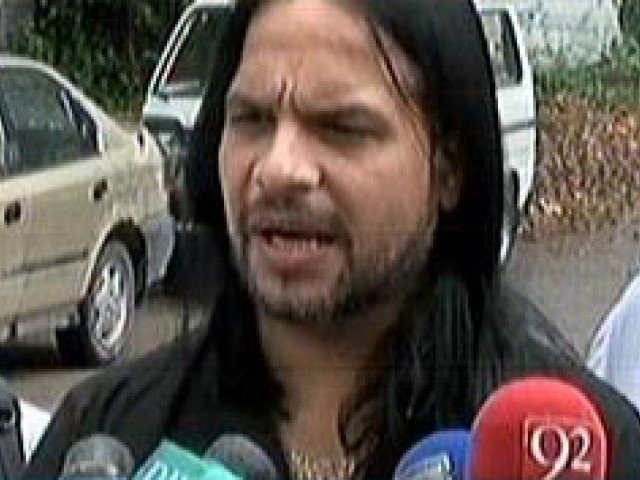 ---
ISLAMABAD: The case against DJ Butt in a commissioner's court took a new turn on Tuesday, as the  police were ordered to investigate all suspects nominated by the accused, including Pakistan Tehreek-e-Insaaf (PTI) Chairman Imran Khan, Pakistan Awami Tehreek's (PAT) chief Dr Tahirul Qadri, and several others.

In the case against Butt over violations of a ban on the use of loudspeakers in the capital, Islamabad Assistant Commissioner Secretariat Waqas Rasheed directed the police to investigate all suspects nominated in the FIR, and to submit a complete charge sheet against them ahead of the next hearing.

The magistrate issued directions in response to an application by Asif Nazar, aka DJ Butt, who rose to fame as the 'resident DJ' at most PTI rallies. Butt requested the court to include others in the investigation. He is currently the only one standing trial for the violation.

Though memories of the 2014 sit-ins in the capital are still fresh in the public memory, the magistrate conducting the trial observed that Butt, curiously, and at times outright, denied his presence at the 126-day-long sit-in.

The accused also objected to the fact that the case against him was lodged by an assistant sub-inspector, asserting that a case under the amplifier act can only be lodged by an officer of sub-inspector rank or higher.

Butt claims that PTI merely hired his services for their sit-in, and requested the court to investigate all others nominated in the FIR.

Accepting the defendant's request, the court directed the Secretariat SHO to investigate the other nominated suspects, including Butt, as he has never appeared before the police in the case thus far.

A case was registered against Butt and others at the Secretariat Police Station on charges of violating Section 144 and sections of Amplifier Act.

On September 3, the court indicted the accused with directions for the prosecution to produce witnesses and evidence in the case.

The case has been adjourned till October 27.

Published in The Express Tribune, October 7th, 2015.