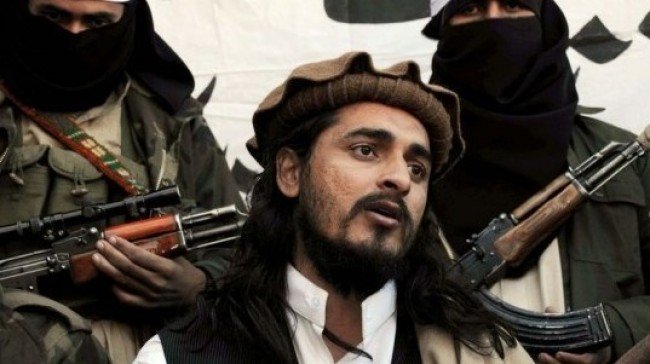 ---
LONDON: Chief of the outlawed Tehrike-Taliban Pakistan (TTP), Hakimullah Mehsud, survived a US American drone strike in January and is alive and well, Britain's Guardian newspaper quoted a senior ISI official as saying on Wednesday.

Mehsud was reported to have died in a CIA drone strike in South Waziristan in January but, although Pakistan's interior minister claimed he had been killed, the death was never confirmed by either US or Pakistani intelligence. Today the senior intelligence official said he had seen video footage of the missile attack on Mehsud but other intelligence had since confirmed the insurgent leader survived. He declined to elaborate further. "He is alive," said the official, who spoke on condition of anonymity.

"He had some wounds but he is basically OK." Mehsud's apparent survival will be a blow to the CIA, which intensified efforts to kill the flamboyant young Taliban leader early this year after he appeared in a video alongside an al Qaeda operative who killed seven American spies at a base in southern Afghanistan in late December. The failed attack on Mehsud came at the start of an unprecedented onslaught by CIAcontrolled unmanned aircraft in the tribal belt.

The CIA has carried out 38 attacks so far this year, the official said, compared with 49 in the whole of 2009. "The US government is under pressure because it is unable to achieve much in Afghanistan. This is one way of hitting their al Qaida enemies, as they define them," the official said. Drone strikes are deeply unpopular in Pakistan because of civilian casualties. The New America Foundation recently reported that between January 2009 and March 2010 the drones killed 690 alleged insurgents and 181 innocent villagers. CIA figures put the civilian tally for the same period at 20.

The Pakistani official estimated the civilian toll was "between the two figures" but insisted that targeting had improved. "For the Americans, this is an effective way of doing things from a distance with little collateral damage. I give full credit to the CIA for this.