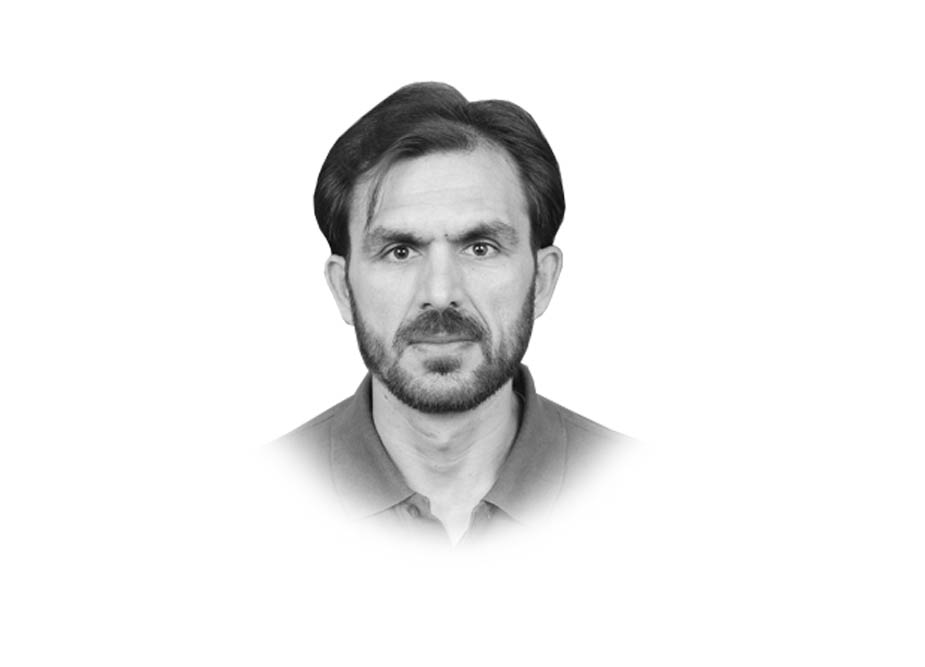 ---
Afghan government troops, aided by coalition forces, claim to have wrested back control of the strategic northern city of Kunduz three days after it was overrun by the Taliban [The claim is still contested by the insurgents]. This was a psychological blow to the fledgling national unity government in Kabul, and ignominy for the Afghan National Army (ANA) and Afghan National Police. Conversely, the stunning Kunduz seizure de-emphasised the leadership row in the Taliban and showed the resilient militia's power to capture an urban centre outside their traditional powerbase of southern Afghanistan. Afghan officials were quick to point an accusatory finger at Pakistan for the Kunduz humiliation. Like in New Delhi, it has become a norm in Kabul to lay the blame at Pakistan's doorstep for anything that goes wrong in Afghanistan. Ideally, the fall of Kunduz, though brief, should have prompted some serious soul-searching in Kabul rather than finger-pointing at Islamabad. The Taliban takeover of Kunduz shows: a) failure of President Ashraf Ghani's new governance model; and b) anything but unity in his national unity government.

Kunduz, one of the nine northern provinces of Afghanistan, is a cauldron of ethnic tensions, tribal rivalries, political factionalism and warlord-ism. Though the Pashtuns are the largest ethnic group (over 30 per cent of the population), other ethnicities, Tajiks, Uzbeks, Turkmens and Aimaqs in particular, are collectively over twice the number of Pashtuns. Soon after his inauguration, President Ghani had selected Kunduz as a pilot experiment for his new governance model. In an ambitious overhaul of the provincial administration, he had sacked the governor, police chief, intelligence director, ANA commander and prosecutor. Subsequently, he had vetted a list of hopefuls and handpicked Mohammad Omar Safi, a foreign-grad Pashtun and political start-up, to implement his governance model in Kunduz.

The trouble started soon after when Abdullah Abdullah, the chief executive of Afghanistan and former trusted lieutenant of legendary Tajik jihadi commander Ahmad Shah Massoud, and Abdur Rasheed Dostum, Ghani's first vice president and powerful Uzbek warlord, complained that they were not taken on board on Safi's appointment. Ghani moved swiftly to appease his powerful power-sharers. Hamdullah Daneshi, a Tajik loyal to Jamiat-e Islami party of Abdullah, was retained as Safi's deputy, while General Abdul Sabur Nasrati, also from Abdullah's camp, was appointed as police chief for the province.

Kunduz has been blighted by marauding illegal militias which were originally sponsored by Kabul to counter a resurgent Taliban in 2008. Though these militias were officially demobilised towards the end of President Hamid Karzai's elongated tenure, some of them morphed into the Afghan Local Police, or Arbakis, an American CIA-backed force of pro-government and anti-Taliban militants. Others, however, refused to disband and continued to loot houses, collect illegal taxes, wantonly kill people, rape women, and fight with rival militias in turf wars. In an article for the Wall Street Journal, Margherita Stancati wrote on January 5, 2015, that the "illegal armed groups loyal to local power-brokers are now beyond the government's control and their predatory behaviour has alienated local populations". "It's because of them that people join the Taliban", the writer quoted a tribal elder as saying. Major General Mohammad Khalil Andarabi, a former police chief of Kunduz, was reportedly sacked for a controversial 'purge operation' in the Dasht-e-Archi district of Kunduz in September 2014. The Afghan Analysts Network (AAN), an independent not-for-profit research organisation, reported that the operation initiated with the help of illegal militias was "originally aimed at routing out the Taliban, but became more of a looting rampage. The militias looted houses, stole motorbikes, jewelry and money from both men and women, as well as taking wheat and sheep."

At the time of the overhaul, President Ghani had promised to deliver the people of Kunduz from the tyranny of the illegal militias. And Governor Safi had resolutely taken up the task. Paradoxically however, his deputy, Daneshi, and police chief Nasrati coalesced to frustrate his efforts to disband and disarm the illegal militias. Ostensibly, they took the plea that any militia fighting the Taliban was an asset. In effect, they were working on someone else's dictates. A patron of several illegal militias, Mir Alam was the man of former first vice president of Karzai, the late Mohammed Qassim Fahim. An ethnic Tajik, Fahim had commanded the Northern Alliance following the assassination of Massoud, and had considerable influence in northern Afghanistan. Another influential militia lord, Nabi Gechi, according to AAN, surprisingly commands the government-paid Afghan Local Police.

While the Taliban annexed Kunduz in a surprising assault, Governor Safi was abroad. His rivals spread rumours that he had fled to Europe after accepting bribes to allow the Taliban takeover. Under pressure, President Ghani fired his handpicked governor, but spared the provincial police chief, whose force had fled the city without putting up a fight. Perhaps Ghani didn't want to upset Abdullah, the patron of the police chief. Governor Safi's sacking spells the failure of Ghani's nascent governance model which he plans to replicate across the country. At the same time, it shows that ethnic loyalties, tribal affiliations and regional warlords are more powerful than the fragile coalition in Kabul which has been named the 'National Unity Government' in an effort to accentuate a semblance of unity in the deeply fractured country.

Published in The Express Tribune, October 7th, 2015.

Like Opinion & Editorial on Facebook, follow @ETOpEd on Twitter to receive all updates on all our daily pieces.
COMMENTS (5)
Comments are moderated and generally will be posted if they are on-topic and not abusive.
For more information, please see our Comments FAQ