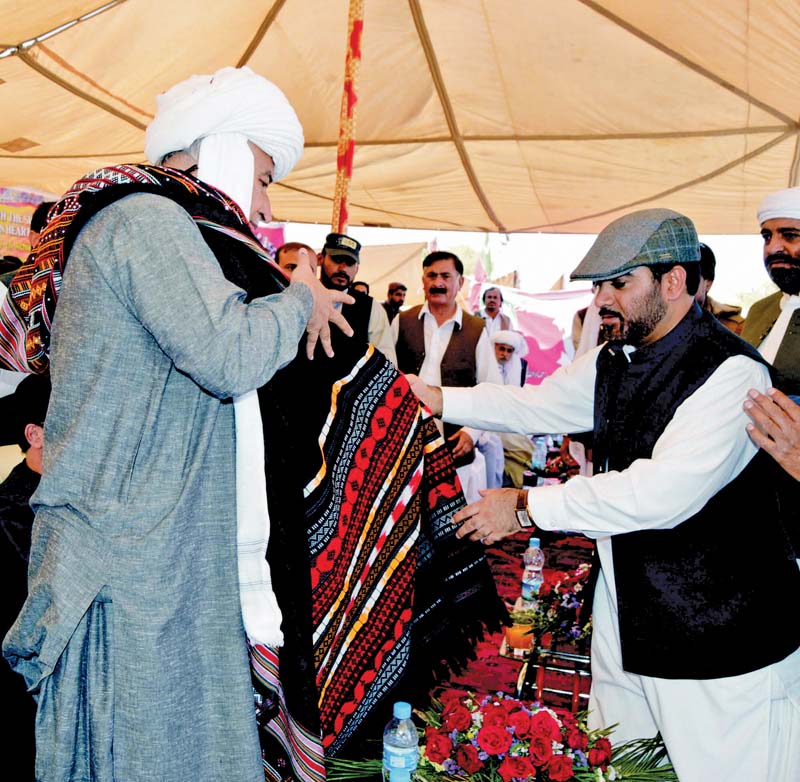 ---
QUETTA: Balochistan Chief Minister Dr Abdul Malik Baloch has invited Baloch insurgents to join the politics of peace and prosperity and take part in the democratic struggle for the overall well being of the people of the province.

Delivering an inaugural speech at the Jashne Kalat on Sunday, the chief minister said that gun culture and use of force has lost relevance in modern-day politics. " Therefore, the youth must take part in the democratic struggle for lasting peace and prosperity," he said.

He claimed ownership of efforts to improve the law and order situation, and bring stability to the region. His party's coalition partners in the provincial government are also working hard for that goal, he said.

The CM commended the Levies forces personnel and local administration in Kalat region for maintaining law and order and restoring the confidence of the people in the government.

He also directed the police and the local administration to arrest all the criminals or those involved in violating the laws of the land, including drug pushers.

In a series of positive announcements, Dr Malik declared that the provincial government would provide four buses for teachers and students of the Government Girls High School, Kalat, a new building for the school and the establishment of a picnic spot at the Harboi hill top which boasts the biggest juniper forest in Balochistan.

The CM also mentioned the upgrading of some of the union councils to sub-tehsils, construction of dams for water storage, building of new roads, repairing of the old ones and linking of human settlements with a network of roads.

Published in The Express Tribune, October 5th, 2015.