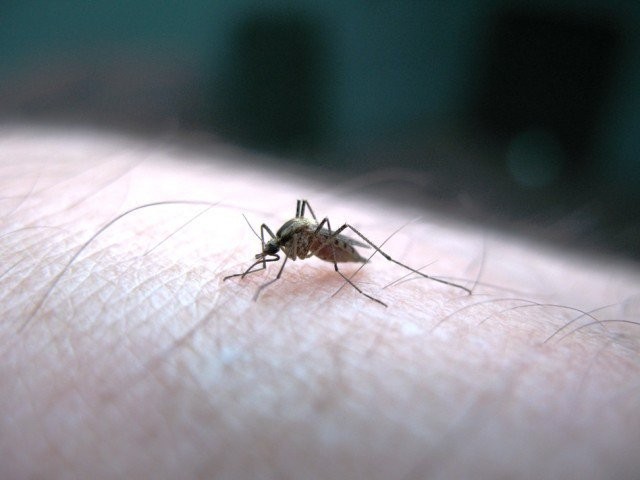 ---
ISLAMABAD: Another death from dengue fever was reported on Saturday at the Benazir Bhutto Hospital (BBH) Rawalpindi taking the number of people killed by the disease to two this year.

Talking to The Express Tribune, medical superintendent at BBH Dr Asif Qadir Mir, said a woman named Faiza Abid, 27, was four months pregnant and was brought to BBH Friday evening.

He claimed that she was earlier admitted at some private hospital from where she was referred to the Pakistan Institute of Medical Sciences (Pims) but considering her health condition she was refused treatment.

She was then brought to BBH in a critical condition, he said.

"She was diagnosed with urosepsis along with dengue fever, and has struggled for the last seven days to get treatment for both diseases," said Mir. On the other hand the dengue fever count in the Rawalpindi has crossed over 800, according to the Rawalpindi health department.

"There is a need to declare emergency in the city as the situation is worsening day by day," said an official of the Rawalpindi health department.

The official said most of the private hospitals are referring dengue fever cases to public hospital. "This is because they are scared to handle patients with dengue, as their death s might bring a bad name to the hospital," he said.

Capital Development Authority

CDA Directorate of Health Services (DHS) has started working in tandem with the Rawalpindi administration along IJP Principal Road to curtail the spread of dengue in the area from where 1,414 indigenous cases have been reported so far.

According to a press release, CDA DHS has started a campaign from September 28 which is extended till IJP road. The campaign aims to clear the area of mosquito breeding sites.

So far 90 per cent  of the area has been secured and the same activity has been appreciated by the Pindi Administration during video conference with the Punjab chief minister on Friday. The CM expressed satisfaction over the control measures taken in Islamabad.

"Chairman CDA and Member Administration are supporting DHS in lieu of the current situation and has added a crew of two vehicles to the DHS pool. Next week some human resource shall also be given which will act positively towards the mission—Happy Healthier and Cleaner Islamabad.

Published in The Express Tribune, October 4th, 2015.
COMMENTS
Comments are moderated and generally will be posted if they are on-topic and not abusive.
For more information, please see our Comments FAQ