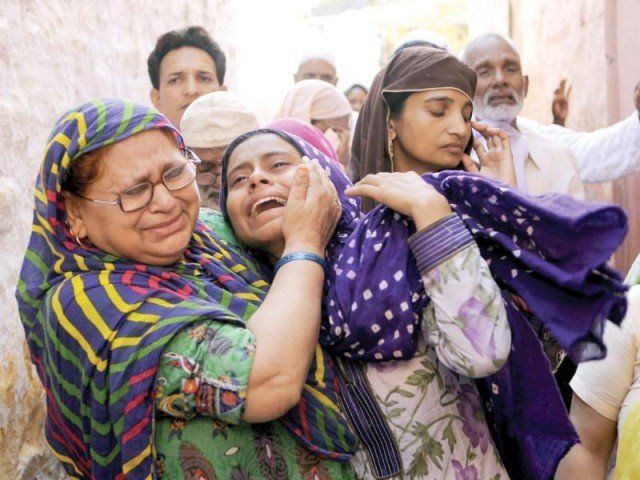 ---
The brutal murder of an Indian Muslim man, Muhammad Akhlaq, on Monday after rumours that he and his family had consumed beef sparked widespread outrage.

However, leaders of Indian Prime Minister Narendra Modi's Bharatiya Janata Party (BJP) have tried to trivialise the incident by responding to it with these six outrageous statements.

1. "An accident"

Minister of State for Culture Mahesh Sharma termed the reprehensible incident an 'accident'. "This (incident) should be considered as an accident without giving any communal colour to it," he said.

The BJP MP from Noida also tried to shift the blame on the victims by pointing out that the two other families who lived with the victim's family were not attacked.

"About 10-12 houses of other community are in the outlying part of the village but no incident concerning them has happened. I feel this incident occurred due to some misunderstanding and the law should truthfully act against whoever is responsible for it."

Read: Mob rule: Muslim man lynched for 'eating beef' in India

2. "Be a victim and maintain silence"

BJP MP Tarun Vijay went a step ahead and said that the responsibility to maintain peace did not rest with the Hindu community.

"Why responsibility to keep peace and maintain calm is always put on the Hindus alone? Be a victim and maintain silence in face of assaults!!" tweeted the former editor the Rashtriya Swayamsevak Sangh (RSS) weekly in Hindi, Panchajanya.


Why responsibility to keep peace and maintain calm is always put on the Hindus alone? Be a victim and maintain silence in face of assaults!!

— Tarun Vijay தருண் விஜய் (@Tarunvijay) October 1, 2015


3. "Mob consisted of innocent children"

Another BJP leader, Nawab Singh Nagar, termed the mob that beat the Muslim man to death as 'innocent children'.

"If anybody was consuming cow meat then that is wrong," said Nagar, adding that "innocent kids" who allegedly killed Akhlaq were "children barely 10-15 years old".

4. "Arrest cow slaughterers instead"

Another local BJP leader Vichitra Tomar was more concerned about the sentiments of the Hindu community than that of the family of the victim. Instead of punishing the mob, he called for cow slaughterers to be arrested, although there is not much proof that a cow was actually slaughtered.

"The police have arrested innocent people. We also demand legal action against those people who are engaged in cow slaughter as it is hurting Hindu sentiments," he said.

5. "Some people (just) got agitated"

BJP district president Thakur Harish Singh tried to excuse the actions of the mob and was more interested in the police investigation on whether beef was consumed by the victim's family or not.

"The locals gave samples of meat to the police but they (the cops) did not take it seriously. Then some people got agitated," he said on Tuesday, suggesting that the "agitation" was justified.

Read: BJP slaps beef ban in Kashmir

6. "This happens every day"

Shrichand Sharma, vice-president of BJP's western UP unit, spoke to The Indian Express and offered an alternative theory for the 52-year-old man's murder.

"The man did not die because of the injuries but because of shock when someone (wrongly) told him his son was dead. This happens every day. When we hurt people's sentiments, such clashes take place. This was not a communal riot. The Hindu community worships cows. Whose blood won't boil if they see cow slaughter?"

Instead of focusing on bringing the perpetrators to book, the BJP leader blamed the local police for not registering an FIR after reports of the alleged cow slaughter and called for a meeting of the administration, district magistrate and other officials on the matter.

"From Friday, we will go from village to village and mobilise people. We will not tolerate harassment."

This article originally appeared on Huffington Post