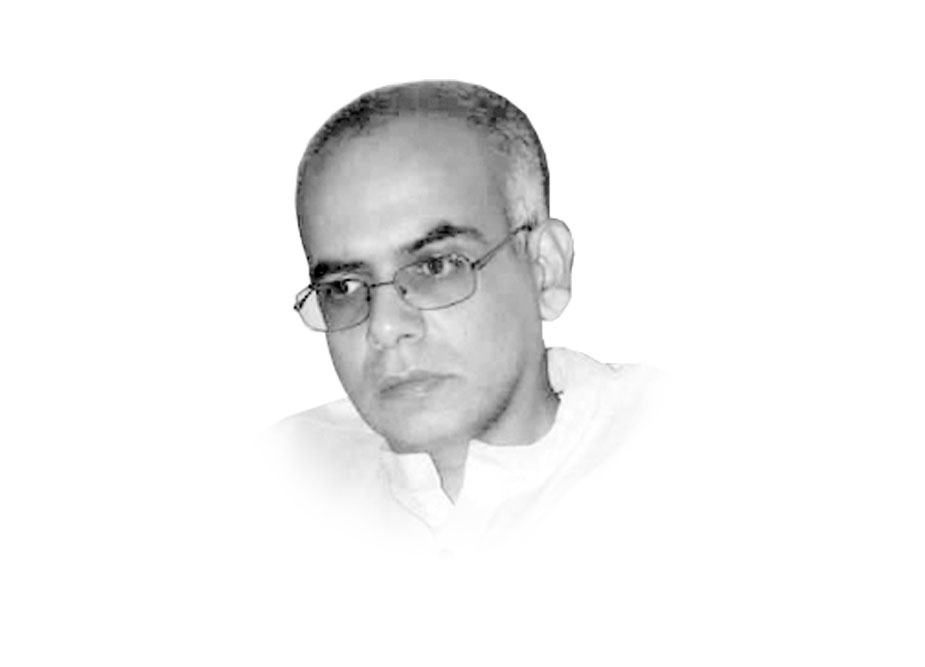 ---
During this past week, the chief minister of Punjab held a meeting with senior bureaucrats to review the Land Record Management and Information System (LRMIS), expressing satisfaction with the progress in computerisation of land records across the province. Punjab is not the only province trying to undertake land record computerisation. The Sindh government has also recently announced that millions of pages of urban and rural land records have been scanned, indexed and computerised. While progress in Balochistan and Khyber-Pakhtunkhwa is slower, both these provinces seem adamant to computerise their land records as well.

The current political will to undertake computerisation of land records is backed by prominent economic advisers, and by international financial agencies like the World Bank, which has also provided funding to the LRMIS project in Punjab, and has pointed to the inefficiency and unreliability of manual land records that in turn are blamed for not only repeated disputes concerning ownership and tenancy rights, but also for posing a barrier to greater investment in agriculture. Given the backlog of litigation associated with land disputes, even the Supreme Court is keen to see computerisation of land records, and earlier this year, ordered all the provinces to expedite this process.

The system of maintaining manual land records and even collecting land revenue is no doubt outdated and distorted. However, computerising land records is not a panacea to end corruption and irregularities. Computerising urban and rural land records does have different implications, and each poses its own set of unique challenges. Due to space constraints, I will highlight some of the issues confronting computerisation of land records within rural/agricultural areas in particular.

The manual land administration system is justifiably criticised for having an adverse affect on poor farmers, who lack resources and leverage to grapple with cumbersome bureaucratic processes, making them vulnerable to the predatory behaviour of corrupt officials such as patwaris. Yet the computerisation of land records, and the resulting possibility of generating more expeditious tenancy agreements, will not necessarily make life any easier for poorer farmers, who form the bulk of our rural population.

Poor farmers, including sharecroppers and women, face many other issues when it comes to access to land. Women in rural areas often get cheated out of their fair share of inherited agricultural land by their brothers in connivance with patwaris. Often the names of poor sharecroppers are not even mentioned in patwari records, due to which sharecroppers cannot claim tenancy rights, and have no legal standing in the case of a dispute with landowners. But these above-mentioned issues cannot be effectively addressed by simply digitising land records. It is simplistic to believe that the establishment of computerised land record service centres will automatically enable greater transparency and also fix the existing discrepancies in favour of poorer segments of the society.

Computerisation of land records in the Indian states of Andhra Pradesh and Karnataka shows that automating manual land registration processes does not simplify or deliver more equitable outcomes for marginalised farmers. Instead, digitisation has led to increased corruption and further inaccessibility of records for poor farmers due to problems like illiteracy, lack of awareness, and the need to travel to service centres located far away from their villages.

The World Bank's support to LRMIS included additional financing to allow revenue staff to undertake data verification work. However, the extent of this verification work is not being highlighted. How many sharecroppers have been added onto official computerised records whose names were not present in the manual records? Are the revenue department officials also checking if women landowners are actually involved in cultivation, and if they have access to its revenues? Are they verifying why a majority of women continue to hand over cultivable land they inherit to their brothers?

Instead of assuming that computerisation of existing land records will deliver a range of positive benefits for the marginalised, our policymakers could ensure that ongoing computerisation programmes include measures for checking the authenticity of existing land records to ensure that marginalised segments, such as poor tenants and women, can no longer be cheated. An even more significant step would be to use computerisation of records to tax large landholders more effectively, or use landholding records to undertake effective land redistribution, which does not seem to be the intention of the current schemes. Thus, as things stand, it seems that large landowners and those who can afford to rent agricultural lands on lease will be the primary beneficiaries of land record computerisation within our rural areas.

Published in The Express Tribune, October 2nd, 2015.

Like Opinion & Editorial on Facebook, follow @ETOpEd on Twitter to receive all updates on all our daily pieces.
COMMENTS (5)
Comments are moderated and generally will be posted if they are on-topic and not abusive.
For more information, please see our Comments FAQ