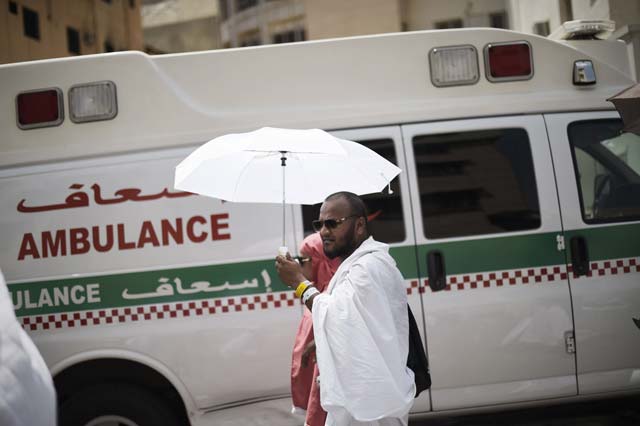 ---
ISLAMABAD: Four more bodies of victims were identified on Tuesday, raising the number of Pakistanis killed in Mina Hajj stampede to 44.

Talking to The Express Tribune, PM's Focal Person on Mina incident Dr Tariq Fazal Chaudhry said these four pilgrims were among 59 Pakistanis who went missing following the incident.

Sixteen of the deceased have already been buried whereas eight of the injured are being treated in different hospitals, he added.

Chaudhry said all out efforts were underway to locate the remaining missing Pakistanis, and that the government was receiving a number of calls daily from the relatives of the Pakistani pilgrims whose whereabouts are still unknown.

Read: Hajj stampede: Five days on, Pakistani doctor still missing

The MNA said Pakistani ambassador and the senior officials of Ministry of Religious Affairs are in Saudi Arabia were also making efforts to locate the missing persons and facilitate the injured.

On the contrary, the Ministry of Religious Affairs has not yet updated the list of the deceased and injured on its website since September 27. The list shows outdated data which is unhelpful for the relatives of the Hajj stampede victims.