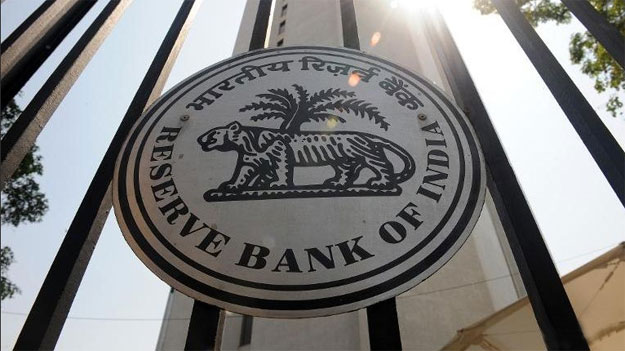 ---
MUMBAI: India's central bank aggressively cut interest rates on Tuesday in a bid to kick-start economic growth, following a sharp drop in inflation.

The move, designed to lower the cost of borrowing and investing, providing a boost to consumers and the economy, was immediately welcomed by Indian Prime Minister Narendra Modi's business-friendly government.

The Reserve Bank of India (RBI) surprised analysts by lowering the benchmark repo rate — the level at which it lends to commercial banks — to 6.75 per cent from 7.25 per cent with immediate effect.

Economists had been expecting a cautious 25-basis-point cut and the 50-basis-point reduction means the repo rate is at its lowest since March 2011.

But it is still much higher than in that of other major economies, with the United States and Japan at record lows of near zero per cent.

"In India, a tentative economic recovery is under way, but is still far from robust," RBI governor Raghuram Rajan wrote in the bank's monetary policy review for its meeting in Mumbai.

"Investment is likely to respond more strongly (and boost domestic demand) if there is more certainty about the extent of monetary stimulus in the pipeline, even if transmission is slow.

"Therefore, the Reserve Bank has front-loaded policy action by a reduction in the policy rate by 50 basis points," he added.

Tuesday's announcement marked the fourth time this year that the RBI has cut rates, raising to 125 the number of basis points that the bank has lopped off borrowing rates in 2015.

Rajan also said projected economic growth for 2015-16 was "marked down slightly to 7.4 per cent from 7.6 per cent earlier".

Rajan kept interest rates on hold last month and pressure had been growing on him to announce a further reduction as the Indian government seeks to quicken the pace of growth in Asia's third-largest economy.

"This decision of the RBI will significantly provide policy support to the real economy and help in the recovery process," Finance Minister Arun Jaitley told reporters in New Delhi.

"We are looking forward now to the transmission of these cuts, which will effectively help to boost confidence and investment."

Rajan said the cut was not the result of any government pressure. "This rate cut is not a Diwali bonus, it is based on progress on (the) ground," he told reporters.

"I don't know what you want to call me. Santa Claus or (a) hawk... My name is Raghuram Rajan and I do what I do."

Modi swept to power in May 2014 on a pledge to reform and revive the economy to help provide jobs for India's tens of millions of young people.

After a promising start, economic growth slowed to seven per cent in the first quarter of the current financial year, matching China and outpacing most major economies, but down from 7.5 per cent in the previous quarter.

Rajan blamed a slowdown in global growth and trade, a "continuing lack of appetite for new investment in the private sector", and "the constraint imposed by stressed assets on bank lending and waning business confidence".

The governor has made controlling inflation a priority during his tenure and with retail inflation easing to 3.66 per cent in August against 7.03 per cent last year, he said the time was right for a further cut.

"Since our last review, the bulk of our conditions for further accommodation have been met. The January 2016 target of 6 per cent inflation is likely to be achieved," he said.

Arun Singh, a senior economist at Dun & Bradstreet, said he was surprised by the size of the cut but described it as "timely".

"The RBI has done its job, now it's up to the banks to pass on these rate cuts. The ball is in their court," he told AFP.

India's stock market reacted positively, jumping two per cent after the announcement.

The RBI announced its first monetary easing in 20 months in January, snipping 25 basis points off the repo rate, before cutting again in March and June.
COMMENTS
Comments are moderated and generally will be posted if they are on-topic and not abusive.
For more information, please see our Comments FAQ