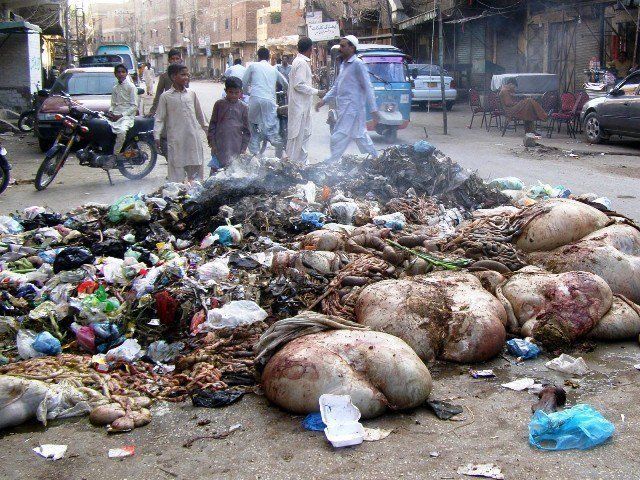 ---
LAHORE:



The Environment Protection Department (EPD) on Thursday directed all commissioners and environment district officers to take steps for the disposal of animal offal on Eidul Azha.






In a notification, the EPD has directed the officials to stay alert to deal with the health hazards caused by sacrificial animal waste.




The instructions were issued to the Lahore, Gujranwala, Rawalpindi, Sargodha, "Faisalabad, Multan, Bahawalpur and Dera Ghaz Khan commissioners.




According to the notification, strict instructions should be issued to all town and tehsil municipal officers (TMOs), managing directors and solid waste management companies to make arrangements for the proper disposal of animal waste.


 "The improper dumping of animal waste during Eidul Azha can cause serious health and environmental problems," the notification says.  It points out that uncovered garbage promotes the breeding of flies. "Flies can carry and spread diseases like as cholera, rotavirus and typhoid, as well as give rise to stench in an area," the notice stated. The Lahore Waste Management Company has prepared a plan for the disposal of waste during Eid holidays. It has set up over 100 waste collection points and deputed around 10,000 sanitary workers in Lahore.

Published in The Express Tribune, September 25th, 2015.