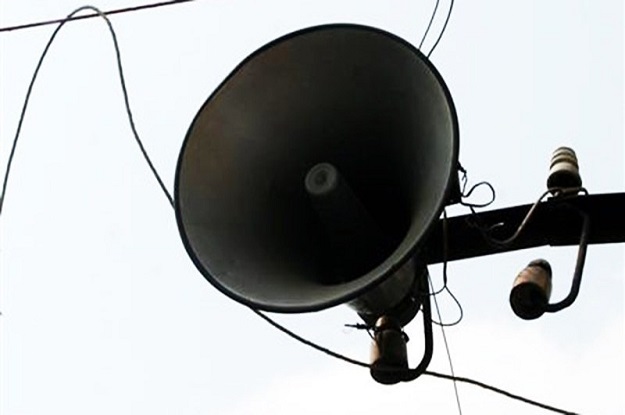 ---
LAHORE:



Intolerance and inequality create turmoil and tension in a society, speakers at a ceremony to mark International Peace Day on Monday said.




The ceremony was organised by South Asia Partnership Pakistan (SAP) for the launch of a campaign to discourage hate speech. The campaign Bolo Zimaydari Se (Speak Responsibly) would be undertaken in 45 districts of the Punjab and Khyber Pakhtunkhwa.

Speakers said the state should encourage peaceful co-existence through legislation and policy reforms. Human Rights Commission of Pakistan (HRCP) General Secretary IA Rehman the campaign would raise awareness on prejudices and intolerance in society's collective subconscious. He said these prejudices often reflected in everyday conversations.

"The language adopted by children at a young age shows how they are being conditioned," he said. He said concerted efforts were needed to promote a constructive discourse in the country.

"All forms of hate speech should be banned," he said. "Democracy cannot unite people if ethnic and religious tensions are not curbed."

He stressed the need to revise legislation on hate speech. "Many laws adopted by the Pakistani state were framed under colonial rule. Those laws were served a different purpose, in a different context."

He said a top-down approach was needed to change social perceptions and attitudes.




"Lawmakers and public figures should lead the discourse of peace through love and tolerance," he said.

National Commission for Justice and Peace Executive Director Cecil S Chaudhry, said media was a powerful tool for transforming opinions and attitudes.

He said newsmen should be careful while reporting stories on religious sensibilities.

"The Christian community in Lahore is suffering for the irresponsible reporting following the bombing in Youhanabad," he said.

MPA Mary Gill said legislation discouraging hate speech should be implemented in letter and spirit.

She said Supreme Court's verdict regarding protection of minorities should be lauded.

Gill said misuse of loud speakers should be curbed. "This problem has encouraged intolerance and hatred for too long," she said.

Bushra Khaliq of Women Workers Helpline said misogyny and demonisation of marginalised groups discouraged productive interactions between the sexes and communities.

"People should not live in fear because of their faith or gender," she said.

SAP-Pakistan Deputy Director Irfan Mufti said the campaign aimed at revising school curriculum, training teachers and religious scholars, amending laws on religious minorities, banning hate speech and hate material and reviewing of education policy.

He said teachers and religious scholars played a pivotal role forming perceptions and attitudes. "They should be trained so that they can promote a healthy discourse in classrooms and seminaries," he said.

He said the district government had not permitted them to celebrate International Peace Day by installing lanterns along the canal bearing messages of tolerance and love.

He said the campaign aimed to cover 0.5 million people through an SMS drive.

Published in The Express Tribune, September 22nd,   2015.
COMMENTS
Comments are moderated and generally will be posted if they are on-topic and not abusive.
For more information, please see our Comments FAQ