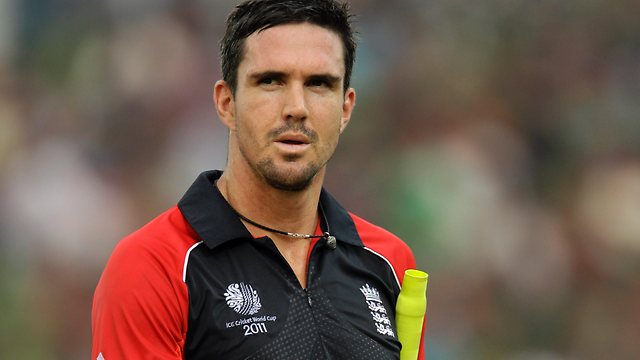 ---
Former England batting star Kevin Pietersen is ready to boost the star-studded line-up of the Pakistan Super League (PSL) as he accepted the invitation to participate in the lucrative league.

Pietersen confirmed his participation through a video message played at the launch of the 2016 event in Lahore on Sunday.

"Absolutely buzzing to be a part of the Pakistani mela (event) coming up in February. I can't wait to get it started," said Pietersen.

"It looks like it is going to be a wonderful competition. Lots of fun, lots of sixes, lots of wickets, typical T20 stuff."

"I am really excited to be a part of this wonderful tournament and excited to get going. I will see you guys soon."

The PSL has confirmed to have signed some of cricket's biggest T20 stars such as Chris Gayle, Kieron Pollard, Dwayne Bravo, Sunil Narine and Shakib Al-Hasan.

The event is all set to take place in Dubai and Sharjah during the month of February next year.

Pietersen's involvement in the PSL has made him continue his cricketing career as a T20 freelancer, following his ban from the English cricket team.

[/fbvideo]

Meanwhile, West Indies T20 skipper Darren Sammy also released a video saying 'Boom! Away we go' to the PSL fans.


The boombastic #DarrenSammy can't wait for the #PSL to begin! #BOOM #AwayWeGo https://t.co/5xwDc6GZuE pic.twitter.com/QgHTWM0Yh7

— PakistanSuperLeague (@thePSLt20) September 20, 2015