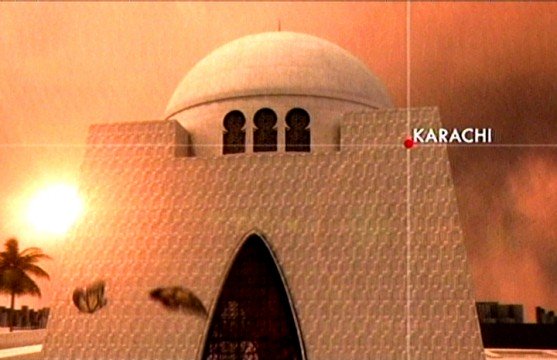 ---
KARACHI:
Wanted Harkatul Mujahideen al- Aalmi member, Ehsanullah, was caught on Wednesday in New Karachi, according to arresting police.
Ehsanullah has been arrested for his involvement in attacks on former president Pervez Musharraf; plots against the US Consulate, for the torching of oil tankers, and attacks on 22 petrol pumps in one day in Karachi.
He was caught by SSP Omer Shahid's team. Shahid said he had been on the accused militant's trail for a long time as the accused never stayed in one place for more than a week at a time.
Ehsanullah's associate Kamran Atif, was previously caught and found with a truck full of explosives. The militant was included in the most wanted 'red book' and carried a Rs 500,000 bounty for his capture.
COMMENTS
Comments are moderated and generally will be posted if they are on-topic and not abusive.
For more information, please see our Comments FAQ