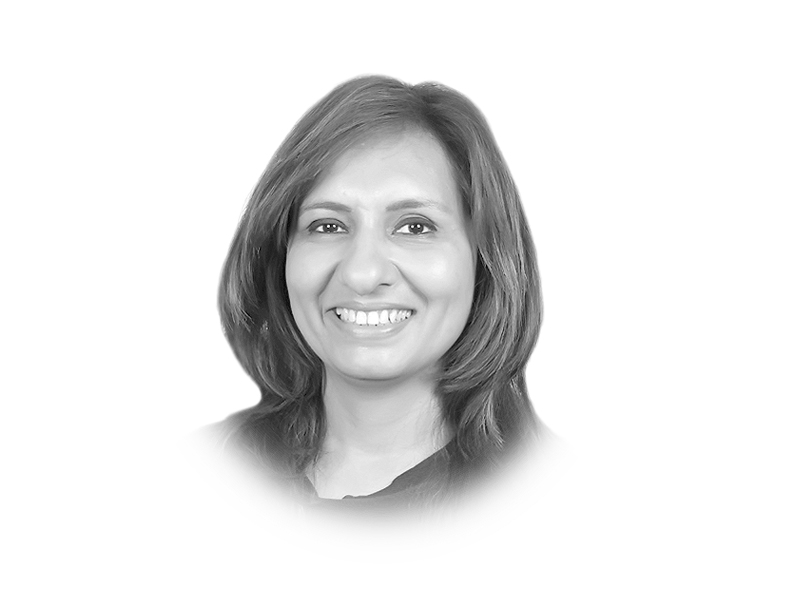 ---
'Student voice' is the individual and collective perspective and actions of students within the context of learning and education. Not only can it change the education climate of a school effectively, it can also strengthen student achievement and foster workforce readiness. Every single student in every classroom has a voice that should be engaged in schools. Student voice allows students to share who they are, what they believe in, and why they believe what they do, with their peers, parents, teachers and their entire school.

The inclusion of 'student voice' contributes positively to a school's ethos, as the calibre and abilities of a large percentage of the student body is taken into account. However, this must be done carefully and thoughtfully. In instances where I have given students positions of leadership in my classes, I have always been amazed by the brilliance and innovation that follows. Personally, I feel that whenever students are given challenges, nearly all of them rise to the occasion and progress smoothly on the performance scale.

In my extensive research on the concept of student voice and its impact on school reform, I found that by increasing student voice in schools, we succeed in mobilising students, who can help initiate and implement educational change. Listening to students identifying school problems and possible solutions reminds teachers and administrators that students possess unique knowledge and perspectives about their schools that adults don't necessarily have. Students can raise tough issues that administrators and teachers might not highlight, including structural biases within schools. This enables students to step up their civic engagement, realising that they can make a difference in their lives and the lives of others. Students develop attributes and skills crucial to becoming involved and productive citizens, including tolerance, getting along with others respectfully, effectively questioning authority, and public speaking. Simply put, student voice inspires and empowers students to take charge of their education.

Students should be made to feel that they matter and are included in the classroom and in the school whole-heartedly. This entails integrating student voice into the school's daily routine by creating more opportunities for students. These activities should relate to their lives and interests. Their ideas and thoughts need to be sought in carefully thought-out and planned ways. The process should enable students to use their knowledge to contribute to the classroom and to the school. When students feel comfortable sharing their voices, they grow into positions of leadership. They could be invited to participate on formal committees in an effort to shape educational policies. When students are given the freedom and responsibility to direct their education, they enjoy the schooling experience and go on to possibly become life-long learners.

Student voice enables students to be a part of the solution, rather than a part of the problem. They gain a sense of belonging with their increased attachment and positive relationships with peers, teachers, school and the broader community. One of the most powerful tools available to influence academic achievement and classroom dynamics is making students feel that they have a stake in their learning. To feel motivated and to become engaged, students (like adults) generally need to feel they have a voice in how activities are conducted. In my experience as a teacher, I have found that the more I give my students choice, control, challenge and opportunities for collaboration, the more their motivation and engagement rises. It is particularly important for students aged between 15 and 19, who are developing their sense of identity and their ability for complex thinking, to have the chance to affect decision-making.

A focus on student-centred classes substantially increases student-achievement and motivation. It leads to greater classroom participation and decreased behavioral problems. This kind of engagement makes them feel that their thoughts, feeling, ideas and actions are valued and they keep rising to challenges.

I believe that schools can better meet the needs of most students by encouraging freedom and independence, by creating a sense of community, by encouraging positive student and teacher relationships, and by allowing students to have control over their education and a greater ability to influence their future. Student voice truly takes off when teachers and students engage in meaningful dialogue about real and important issues, and then actively partner in leading the way forward. The bottom line is that in order to truly teach our students, we must be willing to learn from them.

Meaningful student voice must be inclusive, beginning with the premise that everyone has membership. It must be woven into the daily fabric of the school, it must target substantive issues and eventually it must lead to constructive action. One of the hardest challenges is to find the balance between too much and too little adult participation. Too much adult involvement will dampen student voice and fail to involve students as true problem-solvers and stakeholders. Too little, and student voice will become diffused, exclusive and ineffective. If students are to be thoughtful stakeholders in improving teaching and learning, they need adult mentors and adult listeners.

In our country especially, the purpose of schools should be to prepare students to make changes democratically. Providing them with the opportunity to experience the changes that they themselves affect in school increases the chances that when they graduate, they will know how to exercise democracy and believe in it. 

Published in The Express Tribune, September 18th,  2015.

Like Opinion & Editorial on Facebook, follow @ETOpEd on Twitter to receive all updates on all our daily pieces.