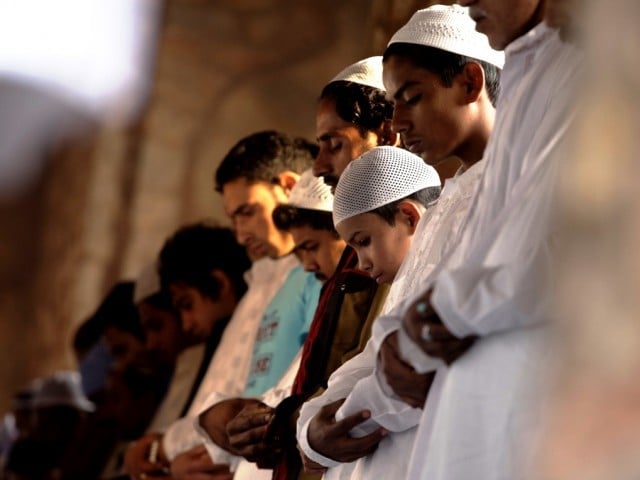 ---
ISLAMABAD: The government on Tuesday announced Eidul Azha holidays from September 24 to 26.


All government offices will remain closed from September 24 to September 26 (Thursday, Friday and Saturday), a Ministry of Interior statement read.




Earlier, Ruet-e-Hilal Committee Chairman Mufti Muneebur Rehman announced on September 14 that Zul Hajjah moon was not sighted anywhere across the country, hence Eidul Azha would fall on September 25.

Meanwhile, a meeting of the local crescent-sighting body headed by Mufti Shahabuddin Popalzai was held in Masjid Qasim Ali Khan for deciding the start of the month of Zul Hajjah.


Popalzai said Ruet-e-Hilal meetings have also been held in nine other districts for receiving reports of moon sighting. He added that they did not receive any evidence of moon sighting from any part of Khyber-Pakhtunkhwa, hence they decided that Eid-ul-Azha will be observed on the 24th of the on-going month.
COMMENTS (7)
Comments are moderated and generally will be posted if they are on-topic and not abusive.
For more information, please see our Comments FAQ