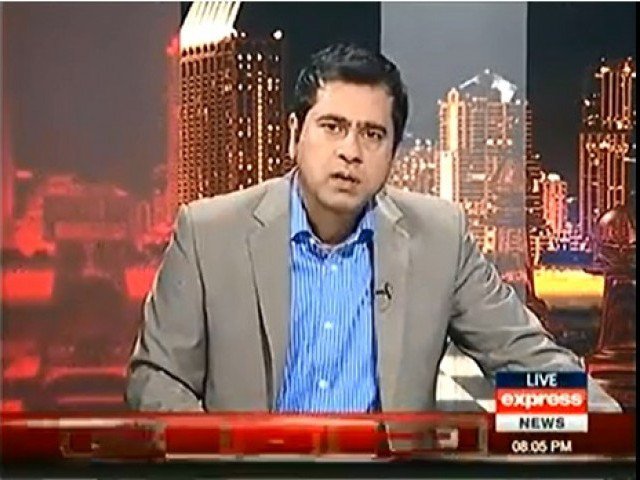 ---
LAHORE:



The government, by not taking notice of the Medialogic controversy and the media ratings issue, has shown its apathy, anchor and political analyst Imran Khan said on Wednesday.




Analysing the controversy in his show 'Takrar', Imran said Medialogic, which tried to blackmail Express News and later concocted so-called evidence against the channel by forcing one of its employees to give false statements about it, has been caught up in its own snare.

He said Medialogic owners called their employee, Shaista, to their head office in Lahore on July 9 'for investigation' but lodged an FIR against her on July 14. Imran said the delay in lodging the FIR had made the whole affair suspicious.

"The telephone call by Crime Investigation Agency (CIA) Inspector Bashir Niazi to Shaista's brother is also significant… [Niazi] tells Shaista's brother that he was present in the July 9 meeting in plain clothes," he said.

Famous anchorperson, Javed Chaudhry also took up the issue in his programme, Kal Tak. He also condemned the killing of the two journalists, who were targeted in Karachi within the last 24 hours.

"We support the victims and call for the accountability of the culprits but unfortunately no one stands by us and comes to our support when our people are targeted," Chaudhry said, in an apparent reference to the earlier attacks on Express News employees.

"On the one hand, we are being targeted by terrorists, while on the other hand we are a victim of unlawful acts of police and blackmailing through media rating," he said.

He said there are more than 100 TV channels in Pakistan with more than 20 news and current affairs channels and a competition among five major channels.  Giving further details, he said there are around 240 million television sets in the country.

"However, instead of judging the popularity of a programme on the basis of the decision of these millions of viewers, we have to rely on a company like Medialogic whose rating devices are installed in just 850 TV set across the country," he said.

These 850 meters determine who will get what share in Rs35billion advertising business in Pakistan. "These 850 meters tell which channel should get how much ads and therefor all the channels of Pakistan and their anchors have been taken hostage by one company as it determines which is number one channel and who is number one anchor," he said.

He said this rating system is not even in the complete control of Medialogic owner Salman Danish as any government, strong political group or mafia can manipulate it by calling 300 household to tune in to a particular channel at a particular time or turn off the TVs.

"And this manipulation happens every day in this country where our 'independent media' is slave to a single company," he said.

He said the rating company has acquired so much power that it can use the CIA to abduct its own employee and her brothers, force her to sign on blank papers and use it to blackmail a channel while channel in spite of all its clamour cannot move the government to form a joint investigation team to investigate the incident.


Published in The Express Tribune, September 10th, 2015.