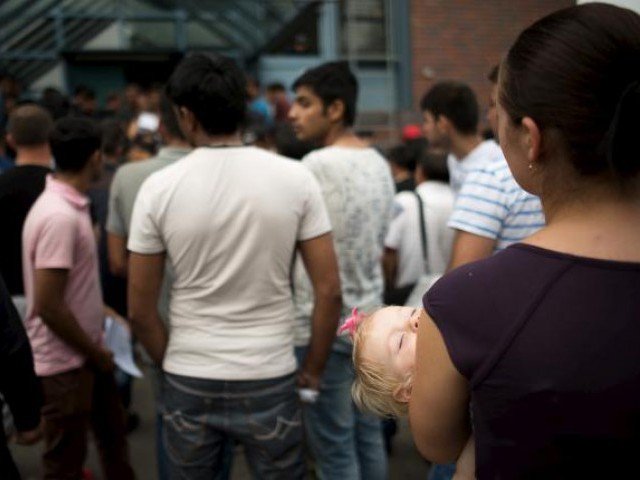 ---
BERLIN: German newspapers Bild and BZ published Wednesday a pull-out guide in Arabic for refugees in the capital city, headlining it "Welcome to Berlin".

The four-page guide includes a map bearing Arabic translations of key districts, with locations of refugee shelters and other key migration services.

Read: Thousands of refugees receive warm welcome in Germany

The supplement published in the greater Berlin region also includes a dictionary of basic German phrases, greetings, directions and the days of the week.

BZ told readers to give the edition "as a gift to a refugee after reading it".

Germany's media have thrown their weight behind the government's decision to open the doors to an unprecedented number of refugees fleeing war and persecution in countries including Syria and Iraq.

Bild, Germany's top-selling daily, has in recent weeks run a campaign called "We help".

Other influential newspapers including the Frankfurter Allgemeine Zeitung and Sueddeutsche Zeitung have also devoted numerous column inches and front pages to articles backing the refugee relief cause in Germany.

Read: Germany to make extra 6 billion euros available for refugees: coalition

Europe's biggest economy is expecting to welcome 800,000 asylum-seekers in 2015, four times more than a year ago and far more than any other European country.