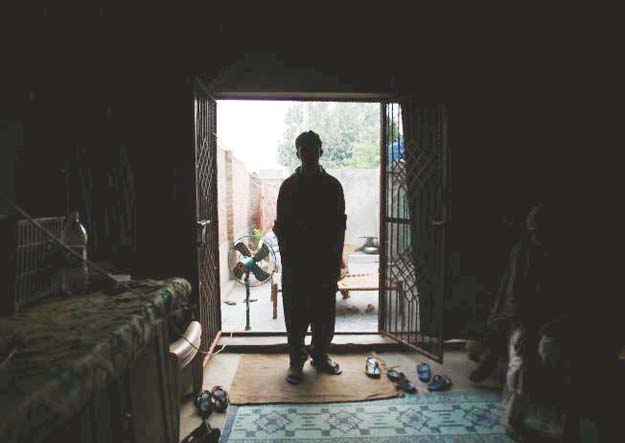 ---
KASUR: Mustafa* was molested, filmed and tortured five years ago. He left school soon after and now works at a roadside stall in Hussain Khan Wala village, Kasur. He is among the victims of sexual abuse in the village. Since the news of the child abuse scandal broke, it has become harder for him to deal with the trauma of the past. 

"I don't know their intentions, but when people look at me and smile I suspect they are making fun of me. This makes me very angry at times but there is nothing much I can do about it."

Mustafa had been doing well in school, but he stopped going to school in 2010. "I was 12 when it happened. One day I was returning home after visiting my mother's grave when a group of boys stopped me. They took me to a deserted place where  I was tortured and raped. They also made a video and threatened to show it to others if I told anyone about it. I didn't tell anybody and I stopped going to school. And I didn't tell anyone why."

That was not an easy time for him, but it was definitely not as hard as today, he says. "The video I had wished nobody would see is available to everybody," he says.

There are many children like Mustafa, in the village. It is not clear yet how many children were raped, filmed and thereafter blackmailed.

"The victims are suffering in silence. They fear that once the media fever is over, people will start taunting them. Being a rape victim, irrespective of your gender, is not something one wants to be one's introduction," says Mukhtar. He says his younger brother was raped six years ago.

Psychological needs

Villagers say a camp had been set up by Imran Khan's wife Reham Khan to provide psychological counselling for the affected children.

Mental health practitioners say it's most important to provide support. "The victims need immediate counselling and care. If we want them to be a part of our society and contribute to it in a healthy way, we must do something about it," Dr Tahir Ali, a psychologist says. Ali has followed the case closely. "If these children are left alone they will remain disturbed. Later in life they might indulge in criminal activities," he warns.

Hopes for justice?

Much has been promised by authorities and investigations are ongoing, but an air of gloom seems to have settled over Hussain Khan Wala village. There is little trust here that justice will be done.

The Joint Investigation Team (JIT) continues to investigate -18 FIRs have been lodged under sections of sodomy. But, despite repeated assurances by the chief minister and the IG that justice will be, most people doubt that the promises made will be fulfilled. The villagers say that the suspects are influential enough to wriggle out of the legal and judicial processes.

"What are they [government authorities] waiting for? It is quite clear from the videos provided to the police that we are not making up allegations," says Ahmad Din, father of one of the victims.

"We don't have faith in the process. The culprits are influential. They will find a way to get away without any real punishment," says Muhammad Asghar, another victim's uncle. "The culprits deserve the death penalty for not only assaulting the children, but also for tormenting us for years by threatening to leak the videos."

What the police say

Sheikhupura RPO Sahibzada Shahzad Sultan says the matter is now out of their hands. "We have done what we could. We asked them to come forward, lodge FIRs. Now, the matter is in the JIT's hands. The district police have nothing to do with it.""The process will take some time. It's not on account of a fault of the police that they are unhappy. What else can we do for them? We have arrested all the men the victims' families accused of sexual abuse or of threatening or extorting money from them."

"The mood in Hussain Khan Wala is quite angry. They get furious at our mere sight. We avoid the villagers as far as we can," says Rana Muhammad Phool, having the additional charge of Ganda Singhwala station house officer.  "We just caught the 19th accused a couple of days ago and handed him over to the JIT. Now it's a matter between them and the JIT. Why we should be blamed is beyond our understanding'.

Those affected say nobody really understands what they are going through. "The pain we are going through is unimaginable. We fear that things will only get worse."

Published in The Express Tribune, September 9th, 2015.