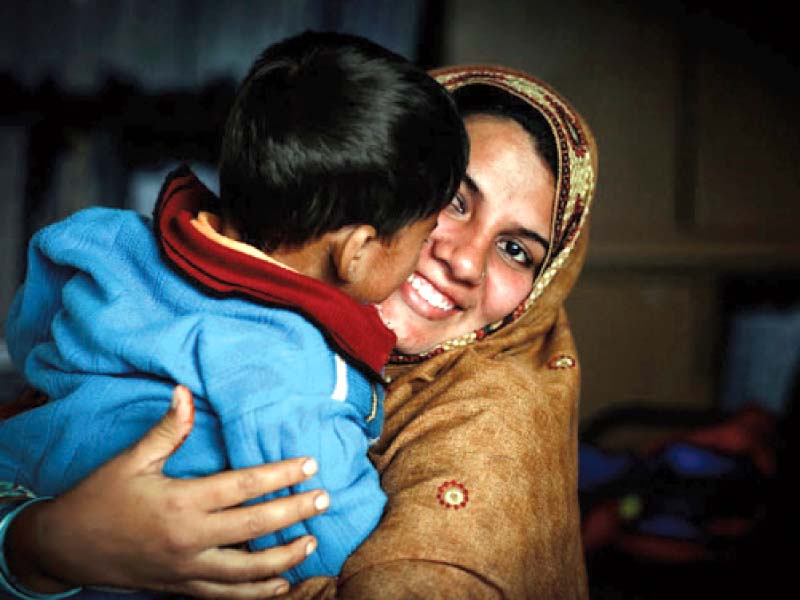 ---
ISLAMABAD: A collection of powerful portraits, narrating lives, achievements and challenges faced by people living with HIV went on display at Lok Virsa on Monday.

'Positive Diaries' was produced in collaboration with National AIDS Control Programme (NACP), United Nations Information Centre, Joint United Nations Programme on HIV/AIDS Pakistan and New Light AIDS Control Society.

A total of 25 portraits of men, women, transgenders and children from Punjab, mostly from Kasur, Vihari and Jalalpur Jattan were displayed, each illustrating a haunting view of life of patients.

"These people were brave enough to be photographed and share their stories," expressed Sara Farid, a freelance photojournalist who travelled to Lahore to capture the images.

"Many of these people were rejected by their families. Spending time with them was definitely heartbreaking. I am hopeful these photos will trigger much-needed change to eliminate discrimination against them," she added.

The exhibit also showcased a portrait of a smiling 24-year-old Sonja, who was pregnant with a second child and firmly held her first-born. "Her husband is HIV positive and she has not slept in nights since she is worried about her second baby that is due soon," shared Farid.

Another haunting image was of Javed, a transgender from Okara who quit his job at a circus after he was kidnapped and gang-raped by a group of men last year. Unemployed, Javed is doubtful about finding work due to his gender and now the HIV infection.

"The HIV issue is not limited to any particular religion or nation," New Light AIDS Control Society CEO Nazir Masih said.

"A picture is worth a thousand words. These stunning photographs underline that people living with HIV are like you and me," said Steve Kraus, director of UNAIDS Regional Support Team for Asia. "We salute the courage and willingness of the men and women showcased," he added. The exhibition is ongoing till September 21.

Published in The Express Tribune, September 8th, 2015.