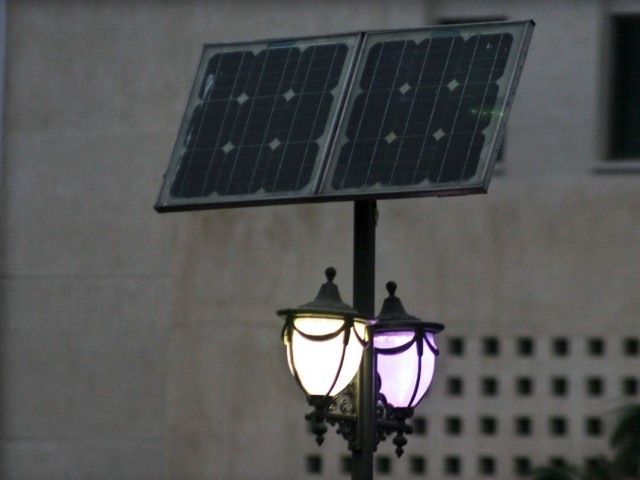 ---
LAHORE: Punjab Ombudsman Javed Mahmood has directed the Chiniot DCO to conduct a detailed inquiry into the segmentation of a road for construction, allocation of work to seven contractors and the installation of substandard solar panels for LED lights. The ombudsman has asked the DCO to submit a report in this regard in a month.

Haq Nawaz, a resident of Satellite Town, Chiniot, had filed a complaint to the ombudsman alleging that a road near the Passport Office had been constructed by seven different contractors to avoid the due process. He said substandard material had been used in the construction of soling for parking at Ramazan Bazaar and the work was allocated through a short tender in violation of rules. The solar panels for LED lights installed from Tehsil Chowk to Lahore Road went out of order within a few days of being installed and were not repaired, the petitioner said. "It has been four months since they are out of order." Nawaz demanded action against the officials responsible for installing the lighting system.

He directed Chiniot District Adviser Muhammad Irshad Hussian Shah to take up the complaint.

The Tehsil Municipal Administrator for Chiniot said that the company they had procured solar panels and LED lights from had provided guarantees according to rules but he was unable to justify inefficiency on the part of the TMA, as the solar panels had not been working for four months.

In his order, the ombudsman said it was necessary to check whether the system was giving the output agreed upon in the agreement between the TMA and the company which had installed the system.

"The matter requires a detailed probe so that citizens can benefit from street light…the administration must be able to justify the heavy amount spent on the project." He said segmentation for the construction of the road and hiring seven contactors for the work appeared to be a violation of rules and required a thorough probe. Mahmood told the DCO to take up the complaint as a petition and submit a report after conducting an inquiry in a month.

Published in The Express Tribune, September 8th, 2015.
COMMENTS (1)
Comments are moderated and generally will be posted if they are on-topic and not abusive.
For more information, please see our Comments FAQ