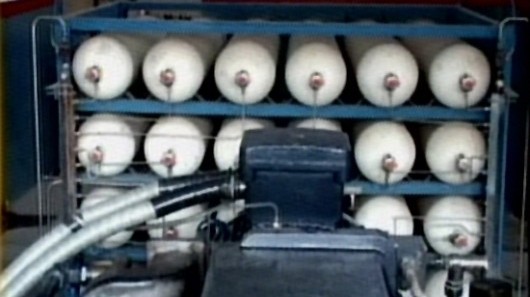 ---
ISLAMABAD: The Supreme Court disposed off the LNG scam case on Wednesday and asked the prime minister to take action against officials involved in irregularities while awarding the LNG import contract.

The Petroleum Ministry was directed to hold fresh bidding for the contract, including the bid by Fauji Foundation and Vitol.

The Chief Justice had taken a suo moto notice on a newspaper story which revealed that the awarding of the contract worth nearly 20 billion dollars was not transparent.

The court was provided with evidence showing the contract was awarded to a company that did not take part in the bidding.

The prime minister has been asked to monitor the fresh biddings himself to keep the process transparent.

Earlier, the Federal Petroleum Secretary Kamran Lashari informed the Supreme Court in writing that the government has cancelled its contract with 4-Gas company for LNG import.

The Ministry of Petroleum had awarded a multi-billion dollar contract for LNG import to 4-Gas company by ignoring the lowest bid jointly offered by the Fauji Foundation and Vitol.

Now the names of these lowest bidders will be included in the new summary, which will be forwarded to the Economic Coordination Committee (ECC) of the cabinet for fresh bidding.

The case hearing has been adjourned for two weeks.
COMMENTS
Comments are moderated and generally will be posted if they are on-topic and not abusive.
For more information, please see our Comments FAQ