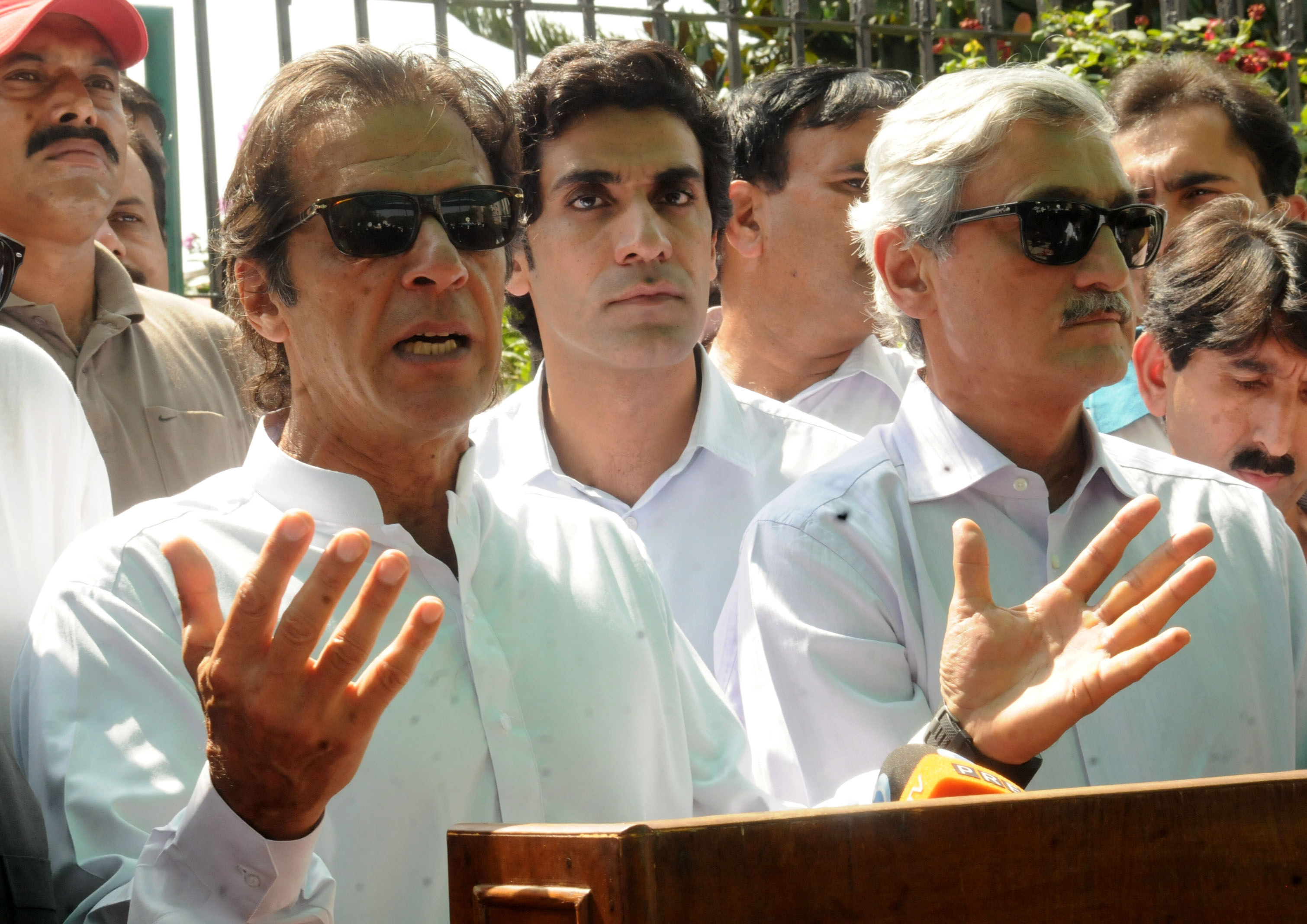 ---
Chief Election Commissioner of Pakistan (CEC) Sardar Raza on Wednesday reaffirmed the Election Commission of Pakistan's commitment to implement all technical reforms ahead of the next elections.

The statement came after a meeting with Pakistan Tehreek-e-Insaf (PTI) chief Imran Khan. "The meeting today was positive and work on the findings of the judicial commission report has already commenced," Imran said while speaking to media.

Read: ECP tells PTI it has no right to seek explanations

"We (PTI) submitted our reservations and discussed the issues pertaining to the 2013 elections," Imran said, adding that "the ECP will implement all technical reforms to address the issues faced in previous elections."

Although the technical reforms will not address the rigging, Imran was assured that any negligence from the ECP would be addressed. Further, Raza assured Imran that the misconduct and lack of structure during the 2013 elections would not be repeated in the next elections.

Commenting on the removal of Judge Kazim Malik from his post, Imran said that "our request for Malik's removal from the post to be withdrawn was also agreed by the CEC."

Further, Army presence is also set to be greater during the next general elections. Imran assured that his party was no longer the party which took part in the 2013 elections and has changed considerably.

Read: Imran Khan threatens sit-in against poll body

"We have the youth, we have support, we have all the people behind us like no other party," he said.

Concluding the presser, the PTI chief offered his condolences to the family of Abdul Hafeez Pirzada, author of the 1973 Constitution, following his death in London in the early hours of Wednesday.
COMMENTS (14)
Comments are moderated and generally will be posted if they are on-topic and not abusive.
For more information, please see our Comments FAQ