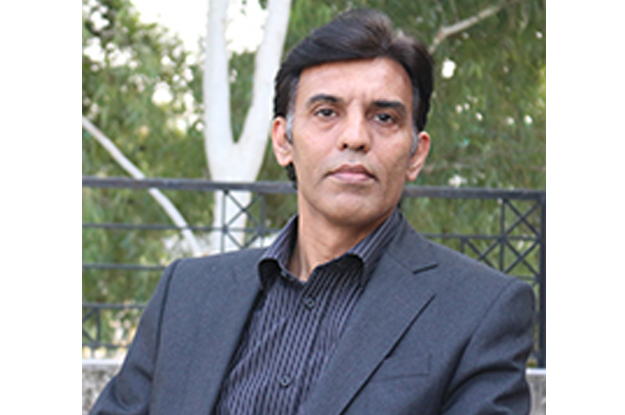 ---
ISLAMABAD: Pakistan has the second highest number of children who are currently out of school, says National Educational Management Information System (NEMIS) In-charge Nasir Amin.

He was speaking at a seminar on "Monitoring and evaluation in education sector under proposed Sustainable Development Goals", jointly organised by the Sustainable Development Policy Institute and Alif Ailaan on Monday. Amin said the government had prepared a comprehensive plan to achieve the goals.

Amin said that data however shows that the situation on ground was not good.

He said that enrolment of existing out-of-school children was the first step, which could be achieved by building additional rooms in the existing schools. "Then, new schools will be built for bringing more children to schools," Amin said, adding that incentives would be given to children to retain them at schools.

SDPI Executive Director Dr Abid Qaiyum Suleri said that education needed to be looked at holistically.




"Nutrition is one of the main factors on which progress depends. If a child has been malnourished till the age of three, he will poorly develop intellect that puts a constraint on his later performance," he said.

Suleri said that country needed to know its capacity to deliver and for that data was needed. Data portal Pakistan available at "data[dot]org[dot]pk," is an important source in planning policy and its implementation, as it gives database on various variables, he informed.

Children's Global Network Pakistan Chief Executive Mehnaz Aziz Akbar in her presentation said that translating MDGs into SDGs was a bit of a challenge. "We need to involve general public to achieve success," she said.

Akbar said that monitoring and evaluation needed to be brought to the district level, especially in the absence of census.

She also emphasised the need of looking after the nutritional needs of the children.

On the occasion, a board of panelists from Ministry of Federal Education and Children's Global Network discussed the shortcomings in achieving the Millennium Developmental Goals.

They identified financial constraints, poverty, lack of public awareness, terrorism and law and order situation, gender disparity, lack of facilities in schools and poor learning facilities as bottlenecks in the implementation of these goals.

During the discussion it was highlighted that the national target for additional children to be enrolled in 2013 to 2014 was 1,665,209, whereas the actual additional enrolment during the period was 207,333, a 12 per cent achievement only.

Similarly, the percentage increase in enrolment in existing schools in the period 2013 to 2014 was 26 per cent, whereas the increase in enrolment in existing schools through provision of classrooms was 11 per cent only.

Published in The Express Tribune, September 2nd, 2015.
COMMENTS
Comments are moderated and generally will be posted if they are on-topic and not abusive.
For more information, please see our Comments FAQ