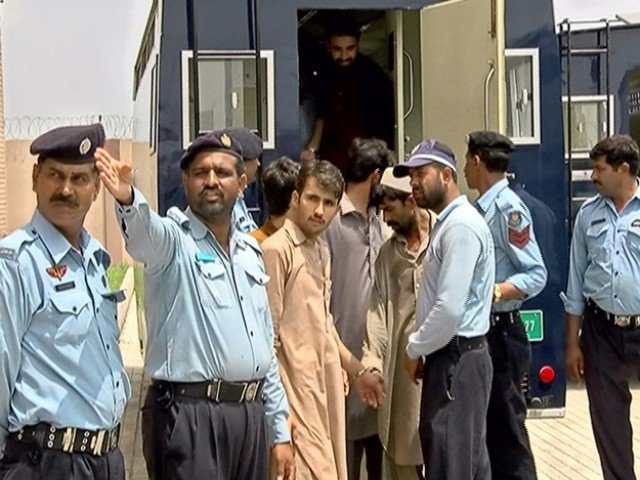 ---
ISLAMABAD: The Islamabad High Court (IHC) on Thursday granted bail to 10 residents of katchi abadis after their counsel identified incomplete and incongruous information in the FIR registered against them.

IHC division bench comprising Justice Noorul Haq N Qureshi and Justice Athar Minallah granted bail to the under arrest persons against a surety of Rs50,000 after the prosecution failed to spell out 'what role the suspects had been assigned' (as claimed by authorities) during a protest against razing of their houses.

The bench also noted that neither the suspects were directly nominated in the FIR nor were their arrests made on the basis of the FIR as they were among the 2,000 unidentified persons included in the case as accomplices.

"The FIR shows as if the officials knew the suspects in advance, otherwise, how one can nominate a person in an FIR registered right after the incident without mentioning arrest of anyone in it," the bench remarked.

The bench also asked the state counsel to inform the court about the specific action of the suspects in the case. The counsel looked into files and managed to find a statement of a CDA driver, who had accused a man of badly injuring him by hitting him with a stone in the head.

When the bench questioned if the suspects were arrested from the crime scene, the counsel nodded in affirmative, however, he failed to answer when the judges asked why the police did not mention the occurrence in the FIR.

The counsel kept on claiming that everyone from the suspects had been assigned a specific role and he needed more time and assistance from other departments to prove his case.

"The whole occurrence was pre-planned and everything including names of the people who would be detained was prepared beforehand," said a counsel of the defendants.

The FIR states that over 2,000 people attacked the officials, created hindrance in the official work and injured several of them, another counsel argued. "Imagine, a mob of over 2,000 people attacked and not a single bone was cracked," he said adding they were the ones who bore the brunt and got arrested as well.

Published in The Express Tribune, August 28th, 2015.
COMMENTS
Comments are moderated and generally will be posted if they are on-topic and not abusive.
For more information, please see our Comments FAQ