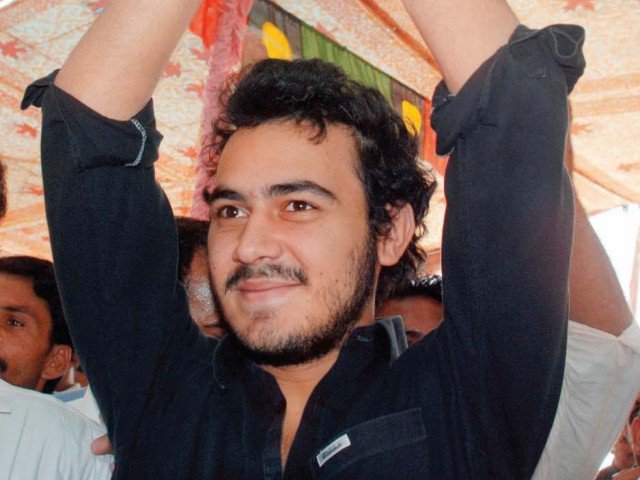 ---
KARACHI: Zulfiqar Ali Bhutto Jr believes that artists can play a role in stimulating positive change in society, especially regarding the question of minorities. With this belief, he aims to bring art out of what he calls marginalised spaces.

He was giving a presentation, titled 'Is Saye Kay Parcham Talay', at the Indus Valley School gallery regarding an art project, for which he invited submissions from artists, curators, writers and filmmakers on Wednesday. These submissions have to pertain to minorities' issues and engagement with them. They could be in any form of media. The end product will be displayed in public spaces, and at Gallery 39K in November this year, which will later be displayed at VM Art Gallery, Karachi, in January next year.




Defining marginalised spaces, he said that art itself is not free from the politics of marginalisation. "It, too, has become very much institutionalised into both galleries and universities." According to him, the space that art occupies is the galleries, which are enclosed, secluded spaces that are accessible to only a select few. "The question then comes up [about] how we talk about issues through art when our subject matter is not granted access to," he asked.

According to Bhutto Jr, public spaces need to be engaged in art. However, he clearly defined the role of artists as 'instigators of change' and not actual reformers. "Just because we are artists doesn't mean we are going to make mistakes," he said, addressing the art students and faculty. "You speak for no one except yourself. You are a channel or a vessel in which concerns can be vented through and engaged with at a critical, artistic level."

Talking about minorities, he was of the view that anyone of us could be considered a minority. "But we are also Pakistani," he said. "We are brown.

And if you took us from this setting into the West, we, too, would become a minority. We could become political, ethnic or social minorities."

During his presentation, he showed a video that he performed in while studying in San Francisco. Titled 'Muslim's Burden', the video depicted Bhutto Jr reading out from a paper in his hand on a loudspeaker. In the video, he spoke about the burden he carries as a Muslim, clarifying how he intended to educate the 'White liberal', the 'White Christian' and the 'White conservative' about how not all Muslims are extremists or terrorists.

He shared an experience he had with a young boy at a petrol station in San Francisco. According to Bhutto Jr, the young boy told him that his mother made him promise that he will not talk to any Muslim. The 'Muslim's Burden' was his reaction to such discriminations that he faced for being a minority.

Taking cue from his own experiences as being a minority group member in a different country, Bhutto Jr finds the cause of marginalised groups more relatable and attempted to make his audience relate with it as well. Artists can submit their applications to [email protected] by September 15.

Published in The Express Tribune, August 28th, 2015.