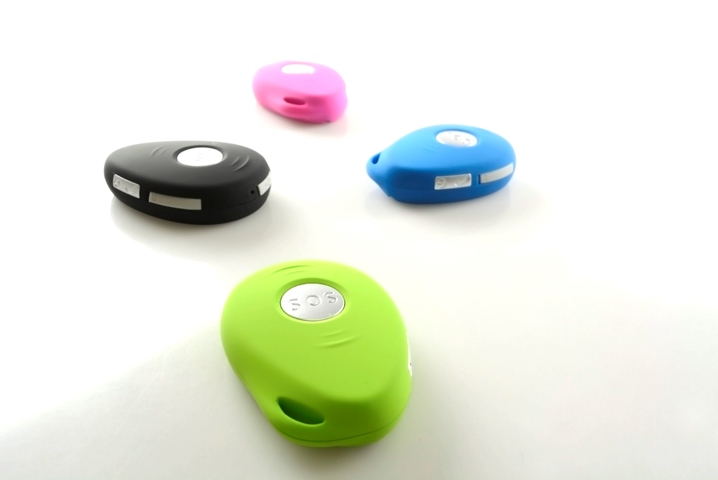 ---
KARACHI: Many of us have already wondered: if vehicles and phones can be tracked, why not humans? It would be a particularly handy tool, you would think, for people living in a country with a precarious security situation, such as Pakistan. 

While the technology to track mobile devices, and by extension their users, already exists on the iOS, Android and Windows Mobile platforms, a product configured for and geared towards personal security has not been marketed in Pakistan. Until now, that is.




Vehicle tracking company TPL Trakker Ltd on Wednesday launched their latest initiative – a tracking device for humans. Billing the product as a personal security device, TPL Trakker COO Ali Kirmani, said the company saw a large target market for the device, including parents with school-going children, journalists, human rights activists, salespeople, and government employees in the field.

Read: Samsung's new smart watch to compete with Apple

TPL Trakker chairperson Jameel Yousuf was quick to point out that the device could find alternative applications in the future, such as tracking individuals on parole, while TPL Trakker CEO Ali Jameel commended designer Zayd Bilgrami's efforts in developing the product.

How it works

The device works on GSM technology, i.e. it has a SIM card installed in it similar to a cellphone, and GPS. That being said, there are limitations to both technologies: mobile phone jammers, which are devices used to prevent mobile phones from receiving signals, can render a GSM device ineffective, while GPS technology may not be effective in less-than-ideal conditions, e.g. when you are in a basement.




Kirmani explained that the device has SMS and voice capability apart from location tracking, meaning that when someone presses the distress signal button an SMS message with a link to a map is sent out to three numbers that the user has set in advance, along with a phone call to the primary account holder's mobile phone. This enables the TPL security control room to place a call to listen in and evaluate the victim's situation.

Read: Facilitating pilgrims: Tracking family members with the Hajj Guider

Then there is the geo-fencing feature which sends the parent or boss an SMS alert when the tracking device leaves a pre-determine perimeter. The primary account holder can also set a speed limit. If a tracker moves faster than the limit, for example in a vehicle, the account holder will be notified. Both these features are already available in vehicle tracking services.

Pricing

There are two variants of the personal tracker: the first one looks like the key fob used to lock/unlock cars, while the other one looks like a digital watch. The devices cost Rs13,000 plus tax, while the service costs Rs6,900 per year. This includes a certain amount of SMSs and voice call minutes every month. If users run out of either of SMSs or voice call minutes, they can pay to acquire more, Kirmani added.




While the product may be prohibitively expensive for the average Pakistani, the launch of the product will surely open up a new segment of consumer products geared towards personal security, which could arguably be a lucrative industry given Pakistan's security situation.
COMMENTS (5)
Comments are moderated and generally will be posted if they are on-topic and not abusive.
For more information, please see our Comments FAQ