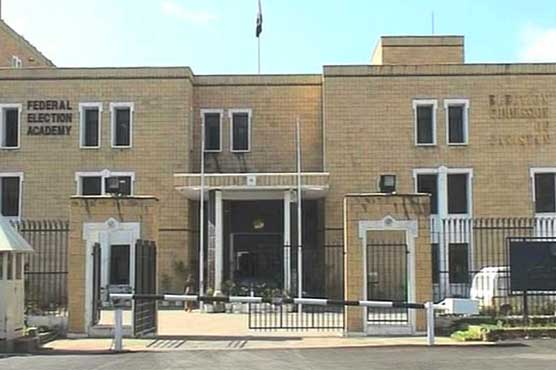 ---
ISLAMABAD:



The Election Commission of Pakistan (ECP) on Monday shared the results of its first pilot project where they used biometric machines to identify genuineness of voters before they can cast their votes.




The poll supervisory body had used the electronic machines which failed to indentify 54% of the voters during the NA-19 (Haripur) by-election held on August 16.  The modern technology was used on experimental basis along with the traditional method.

"As per biometrics readings recorded by Nadra [National Database Regulatory Authority], the biometrically verified voters were 46% whereas not verified voters were 54%. The reasons of not biometrically verified voters were due to non-availability of fingerprints in Nadra database, invalid CNIC [Computerised National Identity Card], blocked CNIC and callused fingers made poor quality that was not recognised by the system," says the findings of the ECP report shared with the media.




Since the whole exercise was performed purely on the experimental basis, therefore, the impact (positive or negative) of use of biometric machines in bye-elections did not disturb the electoral process, the report added.  The poll body report recommended that the multiple pilot projects using biometrics should be continued in different bye-elections till the achievement of successful rate near to perfection where no legitimate voter would be deprived to get authenticated only because of any technical or operational reason.

The parliamentary committee on electoral reforms had asked the ECP to use biometric machines in the by-election to educate general public about its use in electoral activity.

In NA-19 by-election, a total of 60 biometric machines were used at 60 polling booths in 30 selected polling stations. These electronic machines were obtained from a local telecom service provider for the conduct of its experimental use.

The total number of registered voters in these polling stations was 37,924 whereas the polled votes were 15,723. The turnout in these polling stations was 41%. Of those 15,723 voters biometric machines could identify thumb imprints of only 46% persons.

The ECP report, however, said it has successfully achieved the prime objective of the first pilot project that was to practically examine on ground the overall performance of the processes and procedures carried out during the Test Run of Biometric Machines.

The seat was vacated after PML-N's Umar Ayub Khan was unseated by an election tribunal.  Babar Nawaz of the ruling party won the polls by securing 116,624 votes against PTI's Raja Amir Zaman who bagged 78,512 votes.

Published in The Express Tribune, August 25th, 2015. 
COMMENTS (15)
Comments are moderated and generally will be posted if they are on-topic and not abusive.
For more information, please see our Comments FAQ