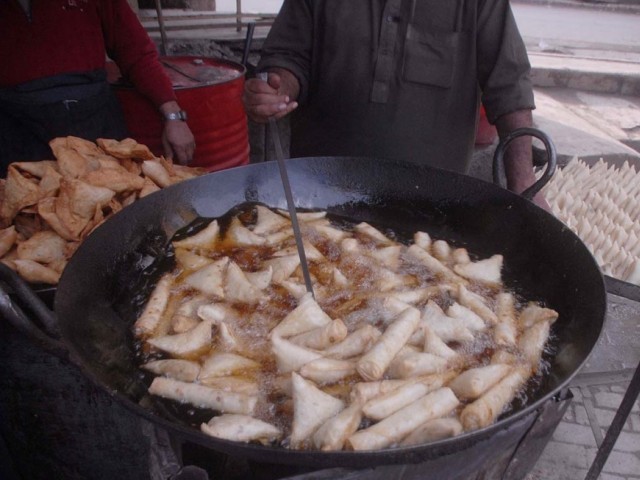 ---
FAISALABAD:



Faisalabad Division Anti-Adulteration Task Force Chairman Chaudhary Khalid Saeed said on Monday that a comprehensive strategy had been evolved to ensure food quality.




Talking to newsmen at a press conference, he said performance of food inspectors would be strictly monitored.

He said if adulteration was discovered, the relevant food inspectors would be held responsible.

He said the task force would check illegal practices at food manufacturing factories and grain markets.

Khalid Saeed, chief of the task force, said, "There is no doubt that the food adulteration mafia has been protected by some food inspectors, health officials and policemen. We will not only discourage such practices, but also take strict action against those found involved in them."

He said the task force would form a network with citizens' cooperation to keep a vigilant eye on food manufacturing areas.

He said the task force would ensure that expired items and substandard raw material were not used in processed food.

He said chemicals and harmful dyes should not be added to food.

He said cases against food adulterators would be moved in food courts and speedy trials would be sought.

He said an awareness campaign would be launched to sensitise the public about the hazards of consuming unhygienic food.

He said school and college students would be urged to participate in the campaign.

"The public should be aware that they should check packing and the expiry date before they purchase food," he said.

He said equipment was being installed at entrances of the city to check quality of milk and ghee being brought to markets.

Published in The Express Tribune, August 25th, 2015.