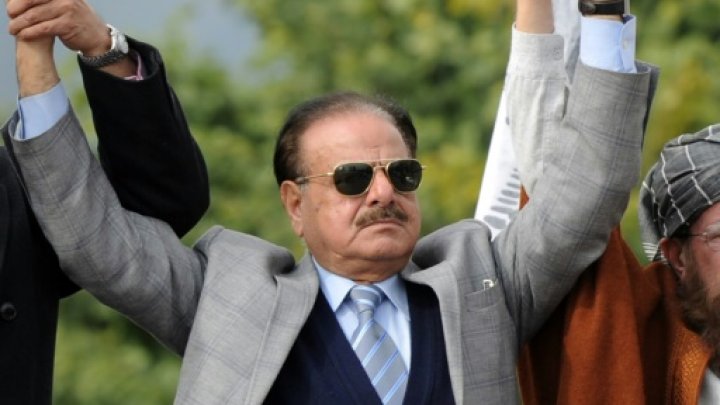 ---
It was an eerie feeling hearing of Lt General Hamid Gul's death, almost the way it felt 27 years ago when General Ziaul Haq died on August 17, 1988. No one could quite believe that General Zia would ever go away, leave alone exit the way he did. Had nature waited another two days, people could have remembered a whole generation of generals together — Zia, Akhtar Abdur Rahman and Gul.

Notwithstanding disagreements with his strategic thinking, Gul was easy to talk to. While many of his contemporaries and successors feigned innocence when it came to the question of feeding militants, Gul unabashedly owned up to core policies of the security establishment. He owned up to the expensive security policies of his institution without admitting to the high cost that the state and society had to bear as a result of following them. He didn't mind being a punching bag. I remember a personal conversation with him in 2001 regarding a de-weaponisation campaign that disallowed public display of weapons. He claimed playing a role in building consensus within mujahideen groups to comply with the campaign and not get into any friction with the military. He was thrilled by every political crisis, as he believed it meant the state and society was inching towards its real destiny of establishing Islamic rule and perhaps, the recreation of a Muslim empire in the form of a formidable Islamic state. Although he was no longer in the ISI in 1990, he was part of an intellectual exercise, along with Mirza Aslam Beg, to develop contours of a policy of strategic defiance and expansion. A restricted paper titled "Gulf Crisis 1990" expanded upon the idea of Pakistan installing itself as a regional power, but also as a potent force representing the Muslim bloc. Part of the plan was to use the Afghan mujahideen as additional infantry in case of a war with India. Not surprisingly, in 2008, another spymaster, Gul's junior, who was known to represent cultural liberalism and moderation, called people such as Baitullah Mehsud patriots and recognised the right of the Taliban and jihadis to speak their minds.

In his personal life, Gul was not a fundamentalist, but neither was Zia. Unlike ordinary people, the families of these generals were given greater freedom to pursue matters of faith. Of course, Zia, Rahman and Gul believed in religious ethos, but they fine-tuned the use of religion for strategic purposes to a different level. Some will argue that Pakistan's entire leadership, be it military or political, used religion for concrete political gains. But the junta in charge of the country during the 1980s took it to greater heights. If the 1980s is viewed as a watershed decade, then these generals were certainly part of that watershed and denote a critical milestone in the strategic thinking of their institution. The norms they set did not end with them. Many years later in 2009, as I interviewed another army chief 'for a few hours', he spoke about how Swat could be handled by allowing sharia rule in the area. He believed that the rest of the country could continue as normal. This was a continuation of the Gul school of thought that religious militancy could be used, but kept out of cantonments and other strategic areas. He probably knew a lot about 'asset management' to assume that these elements would not really get out of control, especially if good communication was maintained with them. To Gul, Pervez Musharraf's over-obsession with the US was the primary cause for deteriorating relations with strategic assets. He must have died a proud man realising that succeeding generations of officers have kept up the traditions he established.

Gul and many of his colleagues fought the American war in Afghanistan during the 1980s. While many officers of the time were too glad to present the invasion as a precursor to Moscow invading Pakistan, Gul argued otherwise. When I interviewed him for the first time in 1994, he claimed that the configuration of Soviet forces in Afghanistan did not indicate further expansion. He held a similar opinion about India's military exercise 'Brasstacks', which was labelled by many in Pakistan's security community as a build-up to war. Gul claimed that because Generals Rahman and K M Arif had no experience of commanding a corps, they misread the movement across the border. He was one of those who argued for testing Indian intent by moving a strike corps close to the border, resulting in de-escalation.

Obviously, Gul challenged decisions within the confines of organisational norms; otherwise he would have been sent packing, as has historically happened to some good officers who suffered the ire of their bosses for disagreeing with them. He was extremely dedicated to the military's internal and external power maximisation and survived as one of the beneficiaries of the myth-building around the fear of Soviet invasion. As money and weapons poured in, so did the capacity of the security establishment to fight a low-intensity conflict. The intelligence apparatus was fairly independent in raising its own funds.

This generation of generals provided the real watershed in military-strategic thinking in Pakistan — the war front could be made thrilling despite the disparity in conventional weapons strength. If Pakistan could cause the break-up of the Soviet Union (as is popularly believed) then gains could be made at other fronts, too, using the same operational formula. Gul was one of those who fathered the idea that Afghanistan could be manipulated for power maximisation in the larger South and Central Asian regions. This was not about defending territory against an offensive, which was the main logic behind Pakistan training the first generation of Afghan warlords during the 1970s, so they could keep President Daud's government in check. The 1980s was a decade when the term offensive-defence took on a whole new meaning. This was also the beginning of a strategic thinking that insisted upon carving a larger military-strategic role in the region. So, when later spymasters flaunt how the world seriously engages with Pakistan and its military, it's the thinking of Gul's generation at work. Indeed, despite evidence of some friction, the military never disowned him or Zia.

Published in The Express Tribune, August 20th,  2015.

Like Opinion & Editorial on Facebook, follow @ETOpEd on Twitter to receive all updates on all our daily pieces.
COMMENTS (24)
Comments are moderated and generally will be posted if they are on-topic and not abusive.
For more information, please see our Comments FAQ