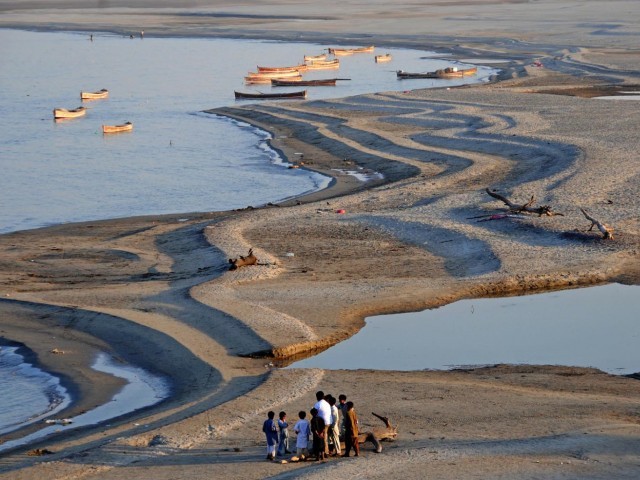 ---
ISLAMABAD: The Ministry of Climate Change has expressed reservations about the Punjab government's recent initiative of introducing inland transportation through River Indus.

The provincial government has set up the Inland Water Transport Development Company (IWTDC) to introduce water transport between various cities on the bank of Indus in Punjab.

However, the Global Change Impact Studies Centre (GCISC), the research arm of the ministry, has observed that the initiative could affect the aquatic ecosystem if adequate safeguards were not put in place.

The ministry has said that engineering structures, which it said will be needed to tame the river for massive transportation of goods, would violate the Ramsar Convention on Wetlands. "Besides, massive fuel and lubricants will possibly spill out along with sewage water discharge from boats into the river, which will have negative impacts on the aquatic ecosystem," GCISC said in its analysis.

The centre has also pointed out that the project has not met the requirements such as the environmental impact assessment (EIA), initial environmental examination and the environmental management plan. All these studies are mandatory before launching a major initiative in river waters or on ground.

The GCISC also underlined that the initiative has to be out together with the flood plain management recommendations of Ramsar Advisory Mission for Pakistan, as Pakistan is a signatory of Ramsar Convention on Wetlands.

The Ramsar convention opposes hard engineering or structural approaches to control flood and encourages an integrated approach to flood management by soft engineering or non structural approaches. Under the convention, the contracting parties identify some of their important wetlands as Ramsar sites. The convention has mechanisms to help parties take steps necessary to maintain their ecosystem components, processes and benefits.

There are about 225 wetlands in Pakistan, covering 780,000 hectares, which makes up 10 per cent of the country's total land mass.

Pakistan has so far notified 19 wetlands as Ramsar Sites along River Indus.

Ministry officials said that the Punjab government was considering the project as an environment-friendly and most economical mode of inland transport, which is unexploited in Pakistan until now.

Though GCISC termed the project a good initiative, it said was not satisfied with "unscientific and non-professional approach adopted by the proponent" of the project.

IWTDC has been incorporated under the Companies Ordinance 1984. Its head office has been set up in Rawalpindi while the operational facilities are being established at Daudkhel in the Mianwali District and at three field camps along the Indus.

A feasibility study has been conducted with support of the Pakistan Navy. In the first phase, the project will be launched between Daudkhel and Attock. The project is estimated to boost financial and social activities and create employment.

Published in The Express Tribune, August 17th, 2015. 
COMMENTS
Comments are moderated and generally will be posted if they are on-topic and not abusive.
For more information, please see our Comments FAQ