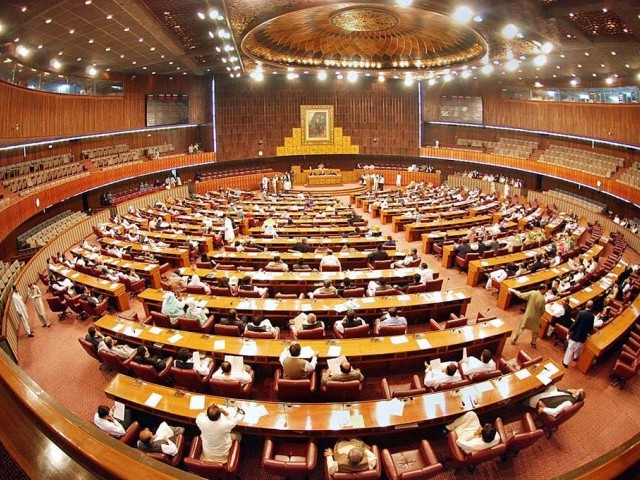 ---
ISLAMABAD: The National Assembly was informed on Thursday that the government has installed a new system to monitor seminaries across the country, particularly those that are not cooperating with provincial governments.

Speaking on the floor of the assembly, Minister for Religious Affairs and Inter-Faith Harmony Sardar Muhammad Yusuf said the new mechanism has been formed under the National Action Plan (NAP).

Responding to question, the minister said, "Supervision of seminaries remains our priority under NAP." He added that provinces have also been directed by the Ministry of Interior to make the mechanism more effective.

Hajj arrangements

Meanwhile, the minister said all arrangements for the accommodation of Hajj pilgrims going on the government's Hajj scheme have been completed in Saudi Arabia.

Around 139 buildings with the capacity to accommodate 71,684 pilgrims have been acquired by the government, said Yusuf, adding that all pilgrims would be given equal facilities.

The minister went on to say efforts are under way to implement uniform prayer timings in Islamabad but the government wants people to observe uniform prayer timing voluntarily.

For this purpose, the ministry is sensitising people through meetings with relevant stakeholders, including religious organisations, civil society, educational institutions and others. He further said that the ministry is also in contact with the provinces to implement uniform prayer timings throughout the country.