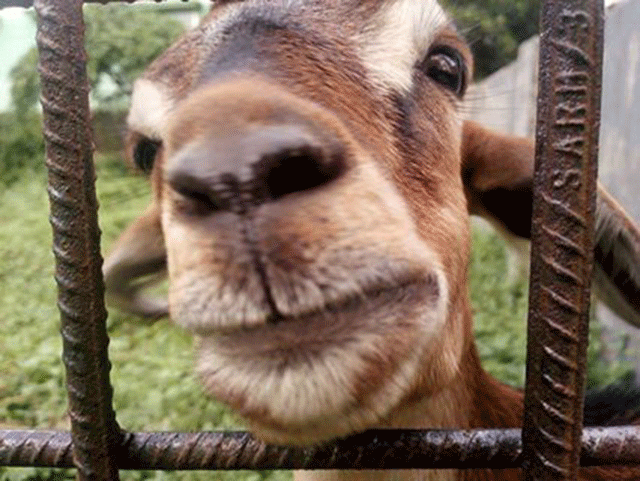 ---
Part inspired by Humans of New York, Goats of Bangladesh was made to feature the world's events through the eyes of goats in Bangladesh. 

What started as a satirical page, and initially a parody of HONY, now boasts over 25,000 likes on its Facebook page and has sparked an interest from people across the globe.

While speaking to The Express Tribune, creators of Goats of Bangladesh told us their inspiration behind the page.

"Our inspiration was originally from Humans of New York (as you would suppose). One Eidul Azha we decided to take pictures of goats and post them on the internet on a page called Goats of Bangladesh," they said.

"Then what was started originally as a joke page started turning more interest from people," they went on to explain.

The page interestingly uses goats to portray a profound analysis of life, philosophy, news from around the world and the current situation in Bangladesh in every aspect possible.

"We like to feature the world's events through the eyes of a goat. It's funny, people like goats, we like goats and you would think it's just making a mockery out of HONY. But it isn't," they said.

They went on to explain that "We like to use the humour of a goat acting human-like to send messages to people all over the world. Something that people will enjoy, learn from and relate to every day."

As the page has started trended across social media, each post aims to tell a story through a different goat.

Here are a few of our favourite stories from the real goats of Bangladesh:


COMMENTS
Comments are moderated and generally will be posted if they are on-topic and not abusive.
For more information, please see our Comments FAQ