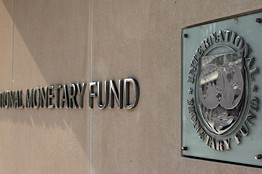 ---
ISLAMABAD: Reports on Tuesday revealed Pakistan's program with the IMF remains on track. The next tranche of 1.3 billion dollars will be expected after the Fund's review meeting that is to take place May 14.

A Pakistani delegation of finance leaders held a series of meetings with top World Bank and International Monetary Fund leaders.

Finance advisor for Khyber Pakhtunkhwa and Balochistan Abdul Hafeez Sheikh revealed that the proposal to increase electricity tariff by six percent has been turned down for now.

Dr. Sheikh added that the World Bank will fund an initial commitment of a hundred and ten million dollars for development in the border regions of FATA.

On its part, Pakistan will honour its international commitments and retain confidence of its development partners.