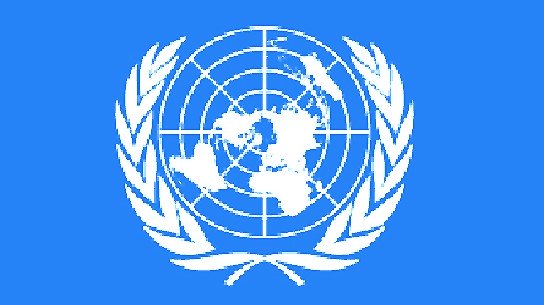 ---
ISLAMABAD: Pakistan and its Western backers should swiftly pour money into former Taliban bastions to ensure that military successes are not lost and keep the population on the government's side, a UN envoy said.

The army has said it hit Taliban insurgents hard over the past year with offensives, destroying bases, killing hundreds of fighters and clearing out many others in a bid to stabilise the country, a front-line state in the US war on militancy.

Jean-Maurice Ripert, the UN secretary general's special envoy for assistance to Pakistan, said it was now essential to build on military gains by getting displaced people home and improving their economic plight to eradicate conditions that breed militancy.

That, he said, will be the most critical battle in Pakistan and will require Western countries to urgently deliver larger amounts of humanitarian assistance to those affected by fighting.

"I don't think that people should judge only by the number of commanders who have been killed or made prisoners. We also have to control the space, and reducing the space of operations of the Taliban is as important," he told Reuters in an interview.

"We know that some of the Taliban's fighters are fighting more for money than for jihad."

To break that pattern, Pakistan must create jobs, improve education and put in place effective police forces and a judiciary that will fight corruption in the northwest, one of the poorest areas in the country, said Ripert.

He calls it post-crisis peace-building, to address the root causes of the problem of militancy in nuclear-armed Pakistan.

"We have to provide to the people the tools and the means to see that life is better with peace and democracy than with the Taliban. In a way if we are unable to rebuild schools and provide education to kids, including girls we will fail," said Ripert.

The problem is Pakistan's government faces a host of economic challenges and can't afford to pour too many resources into the northwest.

Pakistan is battling a chronic electricity shortage, with rolling blackouts countrywide that have hurt key industries and worried foreign investors, and is also struggling to keep its budget deficit at the levels required under politically explosive reforms the International Monetary Fund is pushing for.

UN aid agencies in February launched a $537 million appeal for people impacted by the fighting between government forces and militants. But they have received only $106 million, accounting for about 20 percent.

There are 1.3 million displaced people in Pakistan. Of these, 128,000 are in camps. Ally the United States has a vested interest in keeping Pakistan stable. It wants the government to help tackle Afghan Taliban militants who cross the border.

But Pakistan's army says it is stretched in fighting the Pakistani Taliban.

If more money does not start to flow to displaced people quickly and in large volumes, some projects may have to be closed and new ones, particularly related to the return of the displaced, might not be launched, possibly endangering efforts to pacify some of the most volatile parts of Pakistan.

"It will certainly jeopardise the first major step of reconstruction and peace-building in the affected areas," said Ripert.

"If we miss the first step with the humanitarian appeal which is to re-install people in their villages in good conditions, you cannot build on sand. That is precisely the point. We have to change sand into cement."